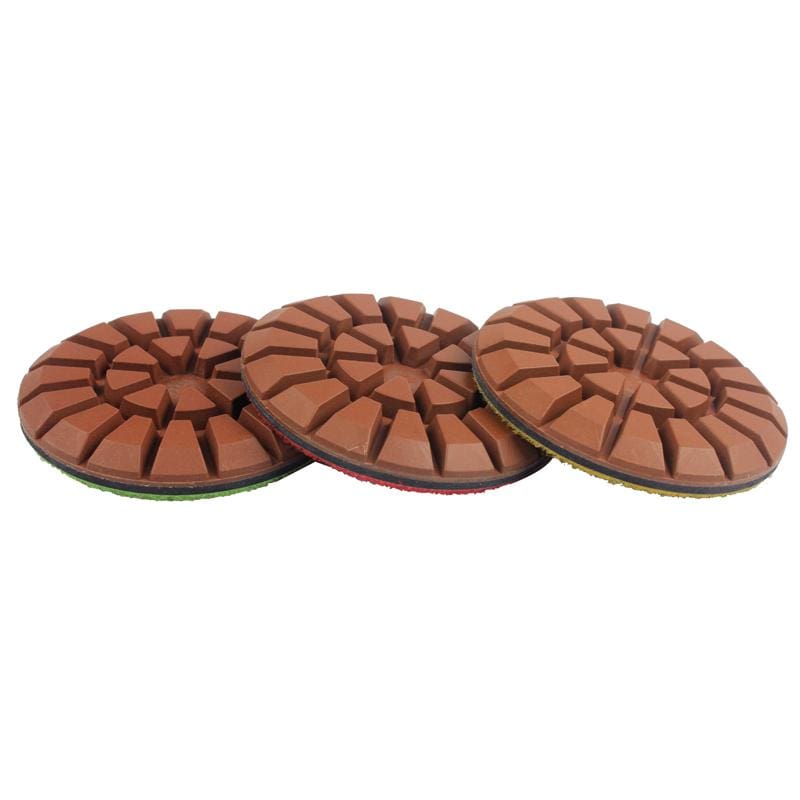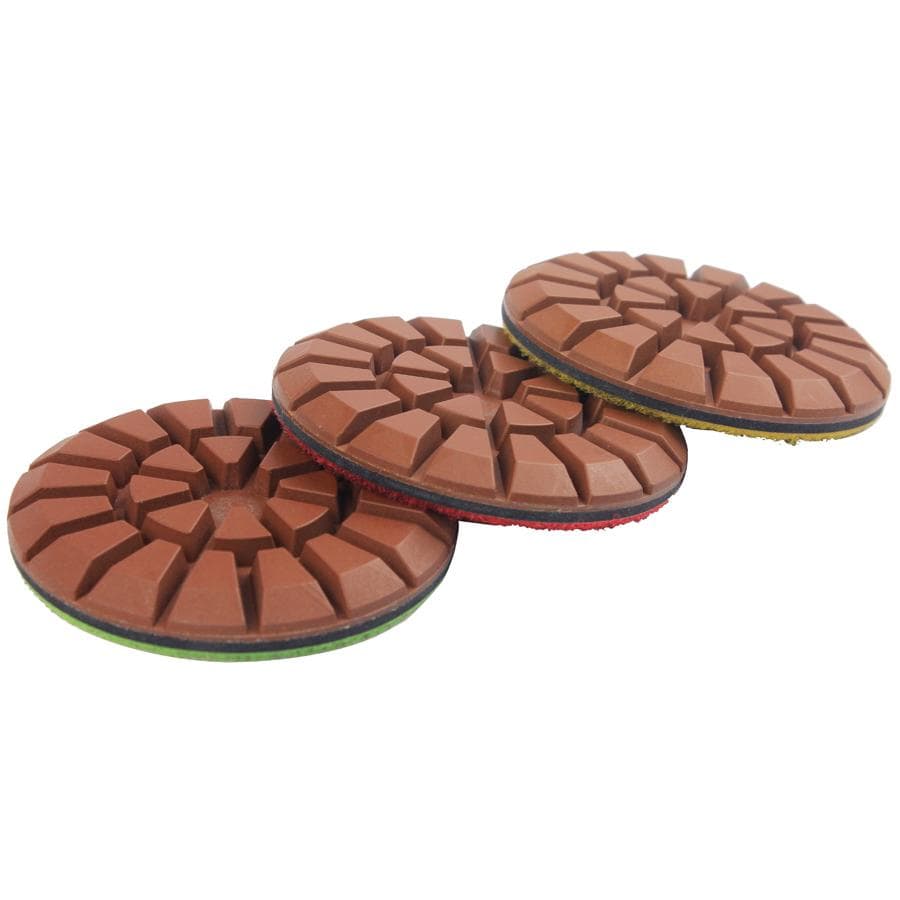 Raizi ConWet copper bond transition diamond pads
---

ConWet copper bond transition diamond pads



Conwet diamond pads offer more refined scratch pattern and longer diamond tooling life with replacing grit #60 and #120 metal grinding steps.it can be used on any floor grinder planetary or rotary style. They are an excellent choice for the fast and easy removal of scratches left by the Grit #30 metals.

 

Specification

Size: 3 inch / 75 mm.
Grit: #50, #100, #200, #400.
Thickness: 8 mm.

Usage: Wet use only.

Velcro backed.
Long life: 16200 sq.ft per set.
Application: Wet Polishing epoxy-based and Portland-based terrazzo, stone and concrete.

3mm Conwet pads

can polish about 600-800 m2   (about 6500-8600 sq.ft) per set.
8mm Conwet pads can polish about 1500 m2  (16200 sq.ft) per set.