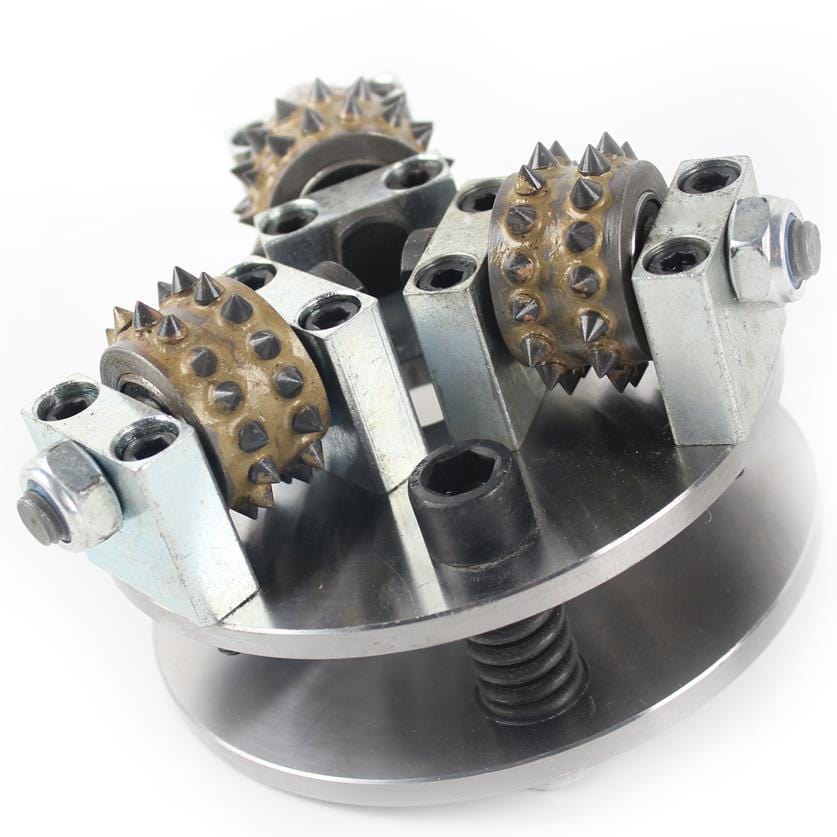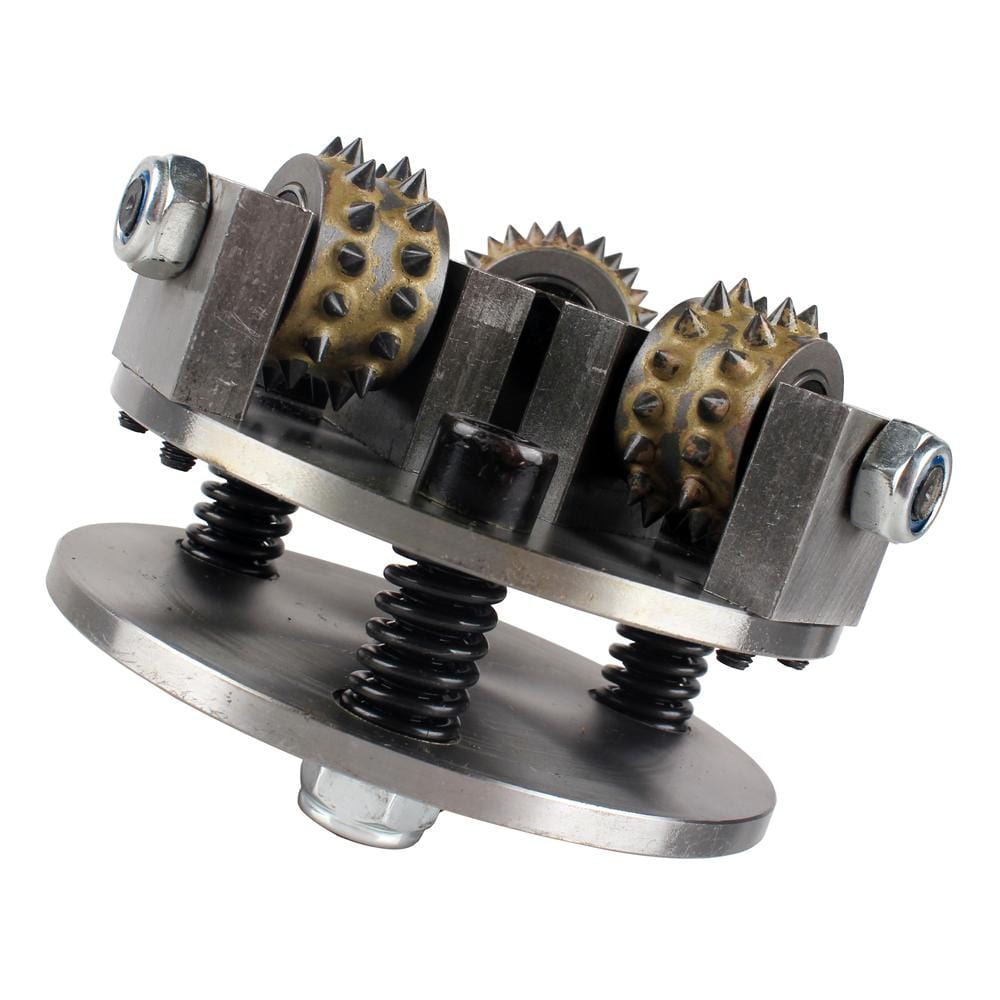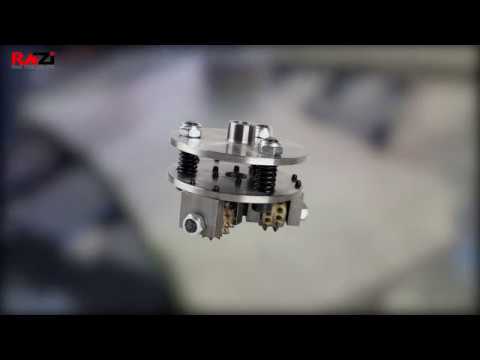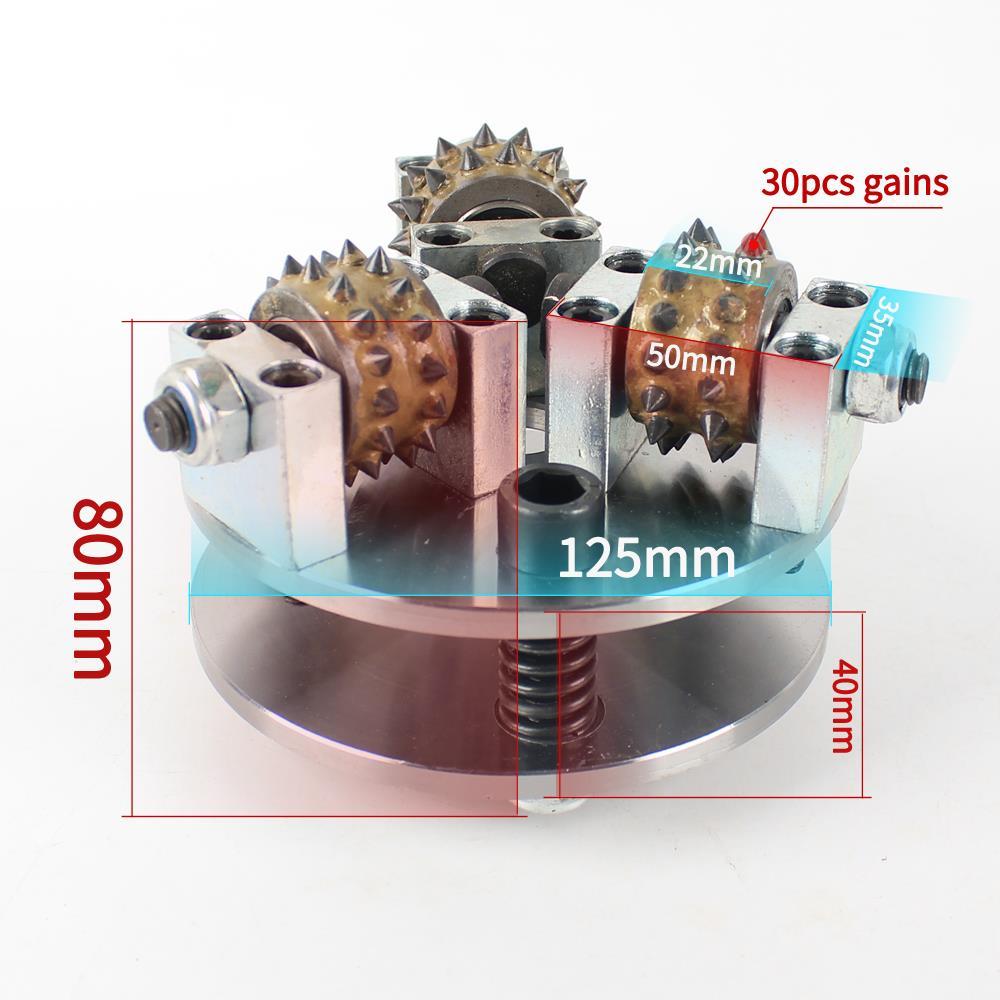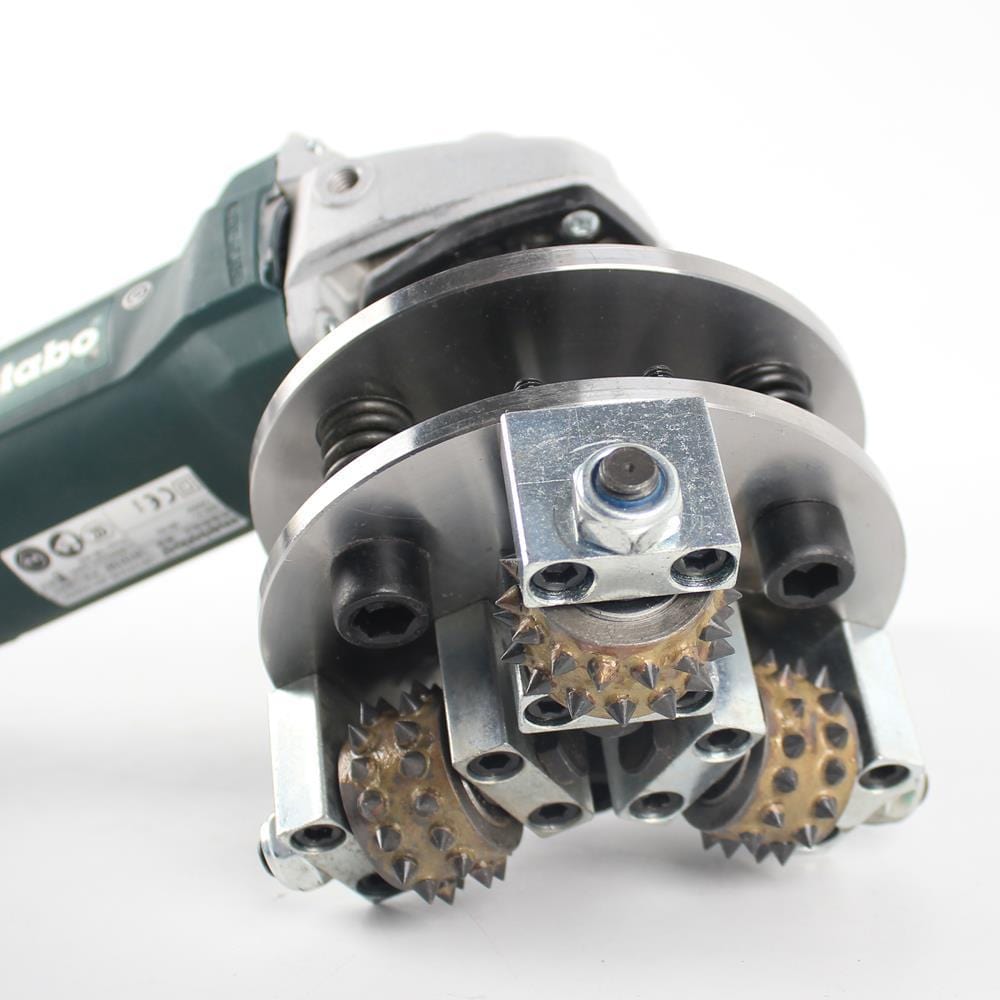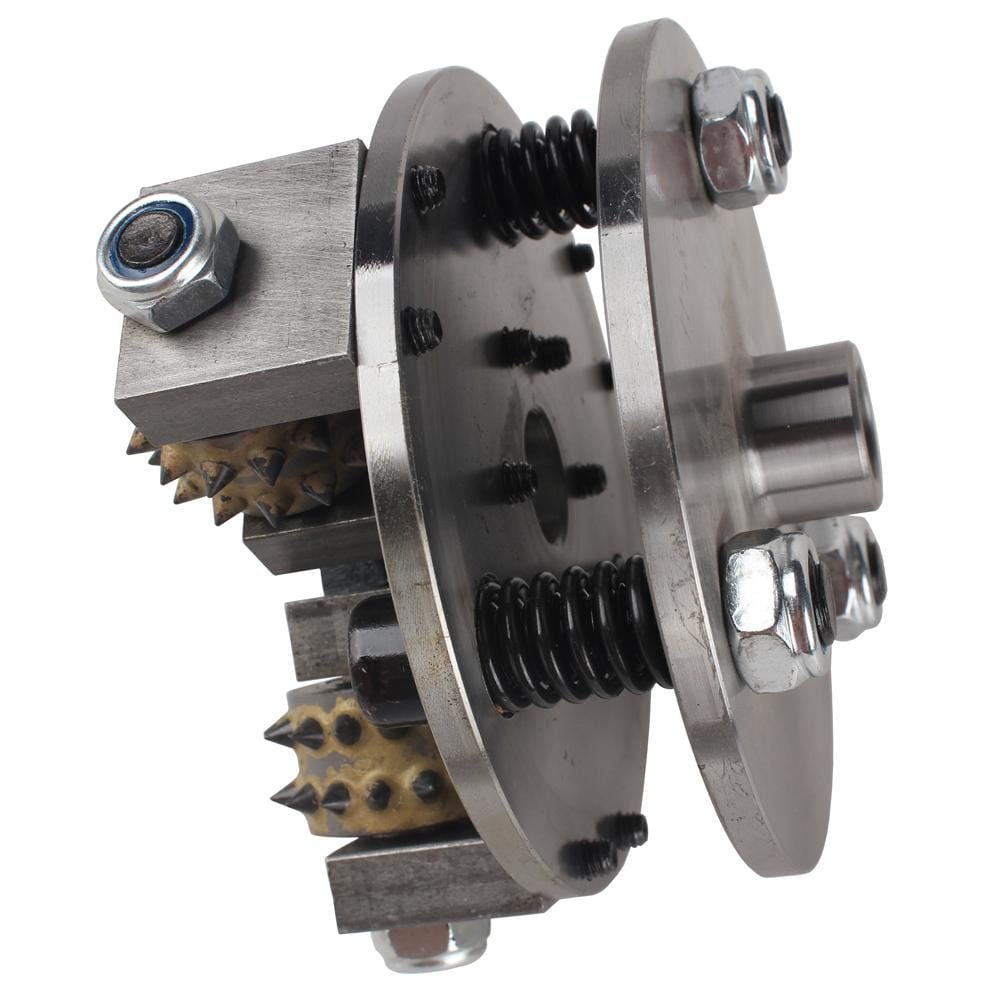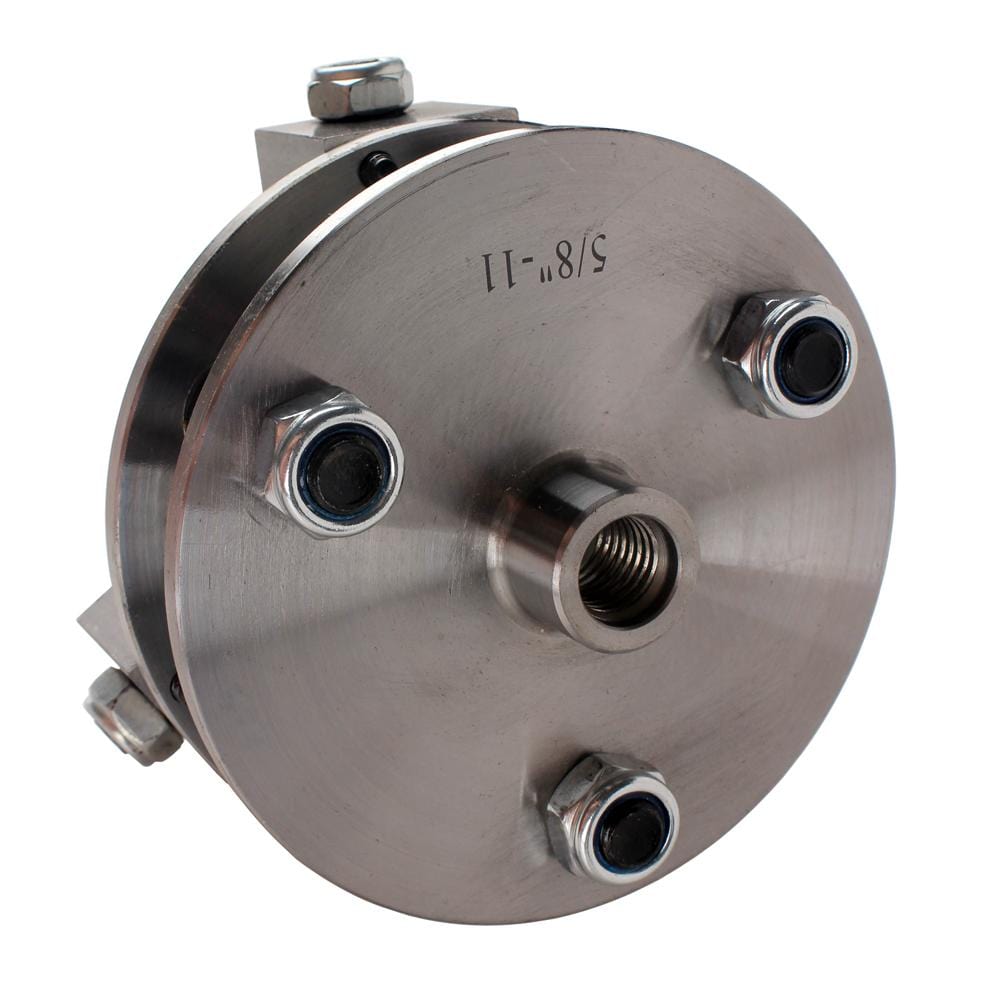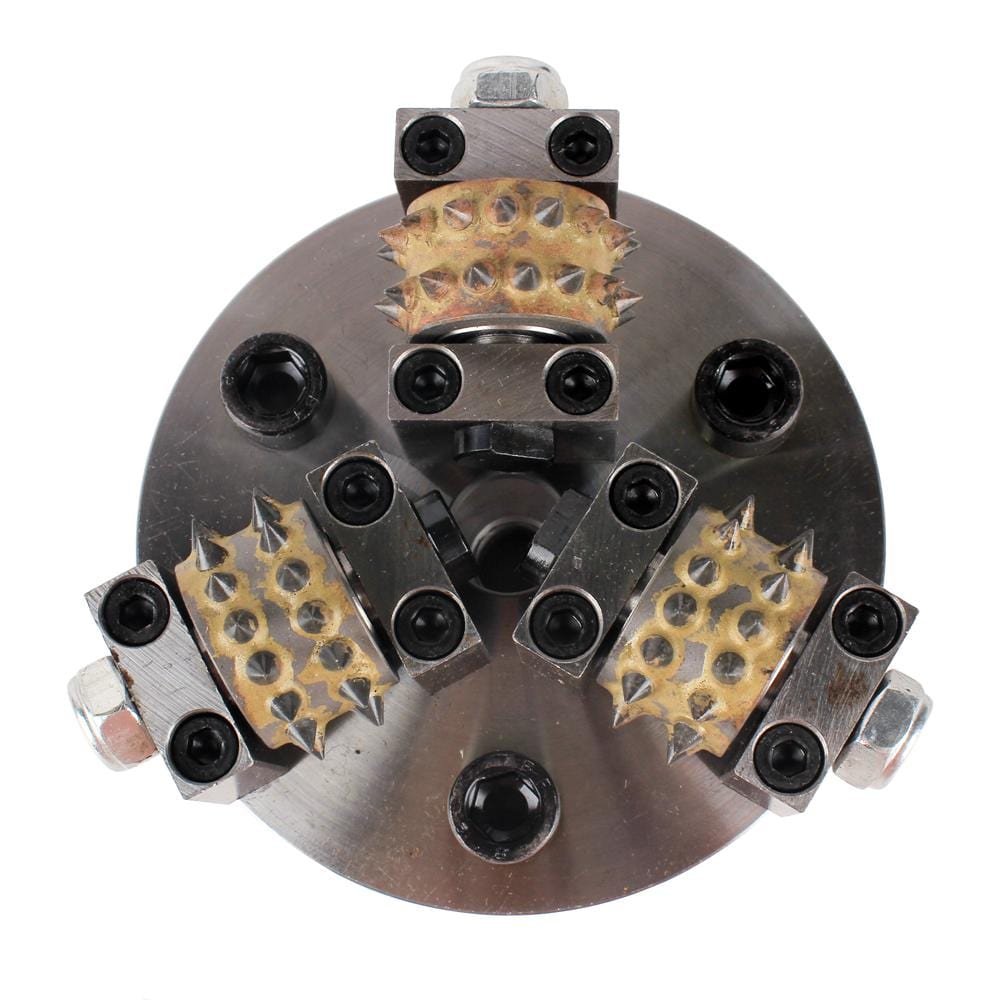 Raizi 5 inch Small Bush Hammer Plate For Handheld grinder
---

 

Raizi 125mm Bush Hammer Wheel Plate for Angle Grinder Litchi Surface with 3 Bits for Hammered Granite Marble Concrete

 

This 5/8-11 thread bush hammer tool can be used with floor machines or powerful grinders for bush hammering of concrete floors and surfaces.
The Roughness of the bush hammered surface can be adjusted with our bush hammer through adjustment of spring elasticity on the bush hammer, or through the pressure of the manual grinding machine. Loosening spring elasticity or lessening pressure with increased roughness of hammering will result and tightening the springs or increasing machine pressure will reduce roughness to give the bush hammered surface a finer look.

Use and maintenance of bush hammer

Operating Speed: 700-800 RPM.

Wet use strongly recommended and the more water the better.

Do not apply too much pressure on bush hammer. This will prevent roller from stopping and thus decrease the life span of the tungsten steel.

After each use, please clean up rollers, dry and apply oil to the spindles. It will be ideal to submerge the rollers in oil to prevent spindle rust.

Roller tips can be re-dressed with diamond blades when they become inefficient.

Roller Quantity:3.
Pin Quantity:30.
Thread size: M14,M16,5/8"-11.