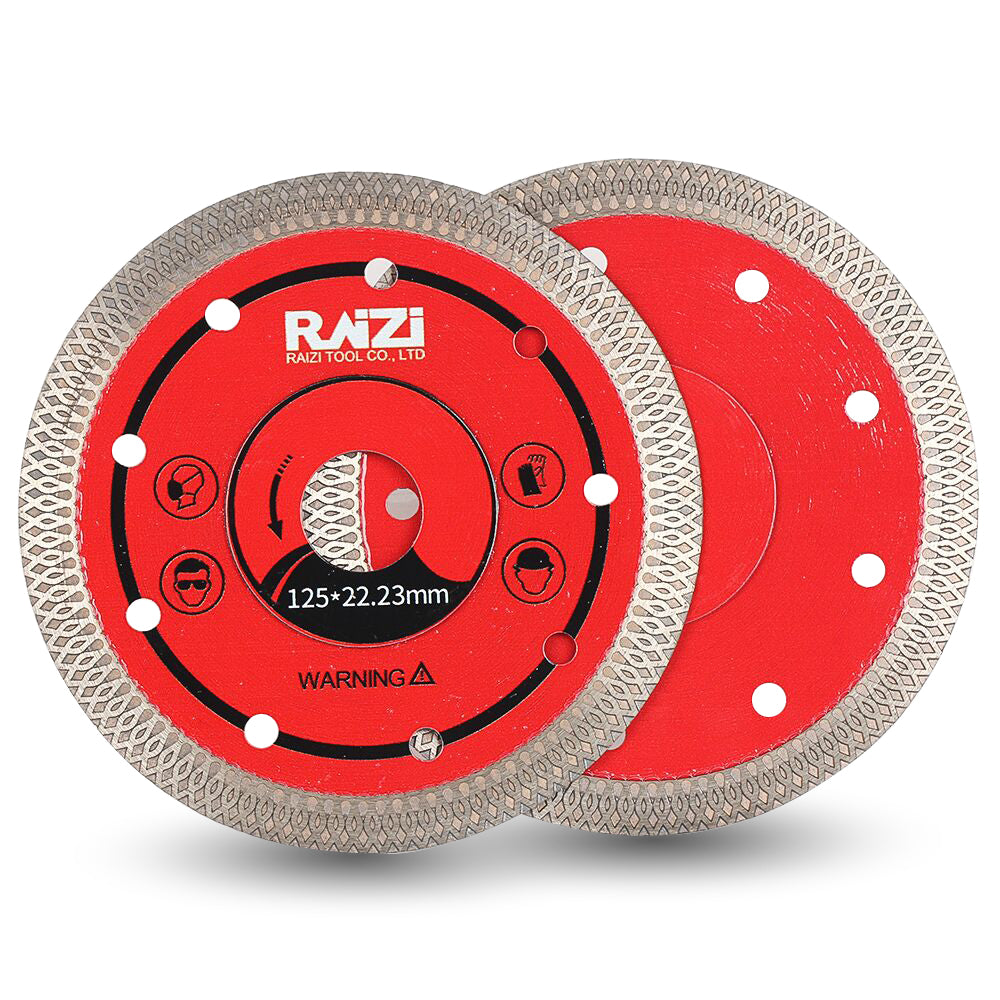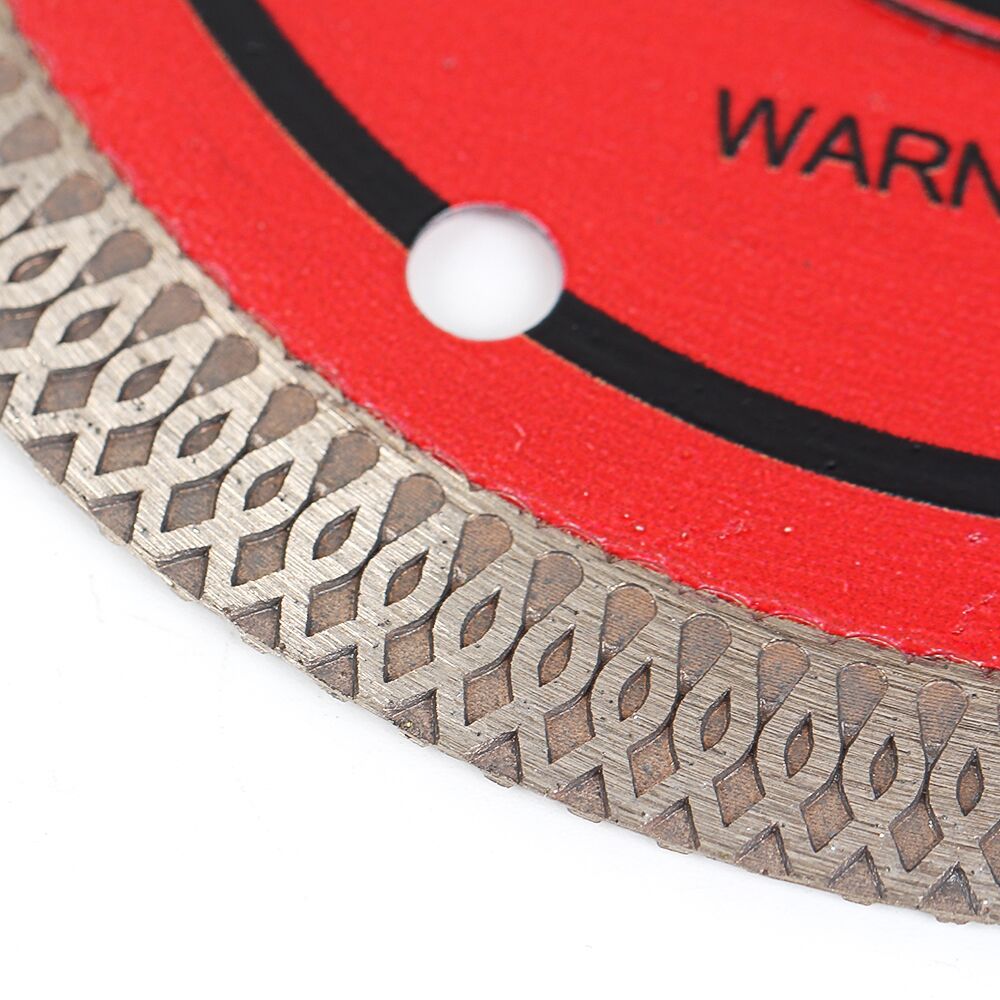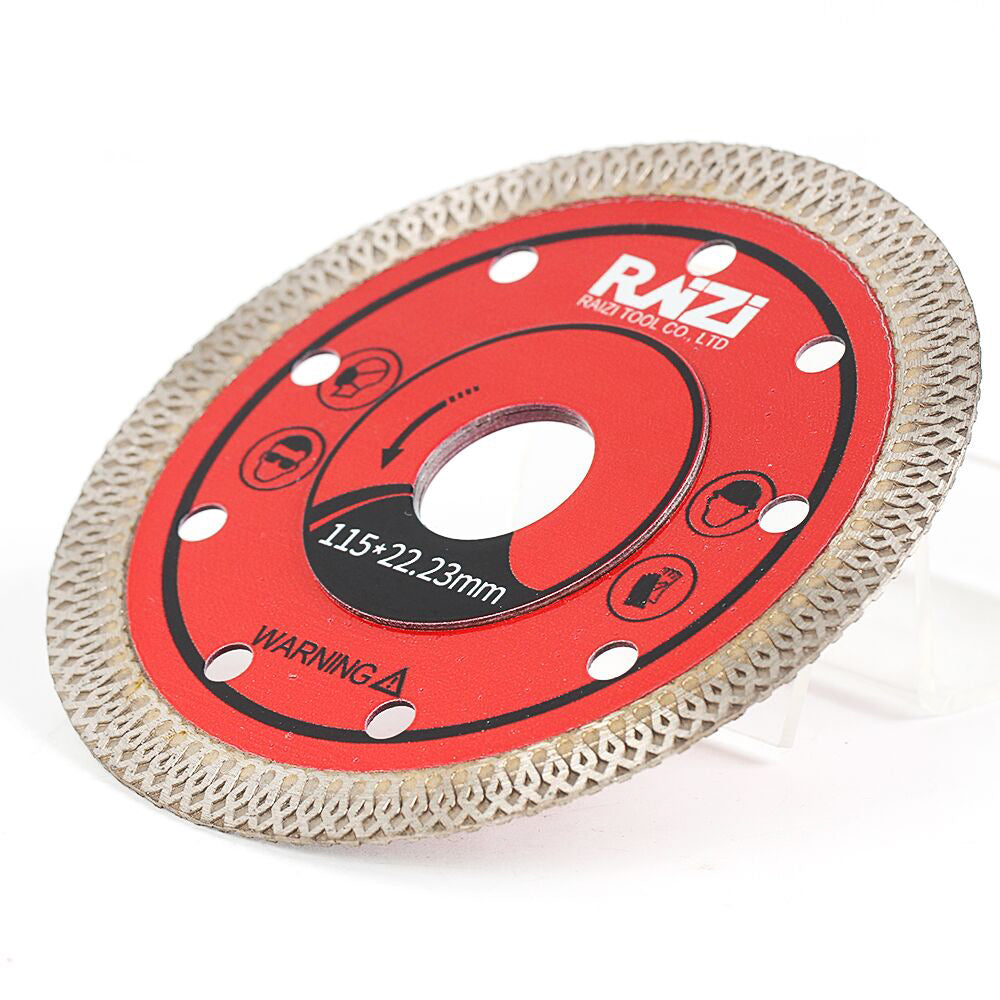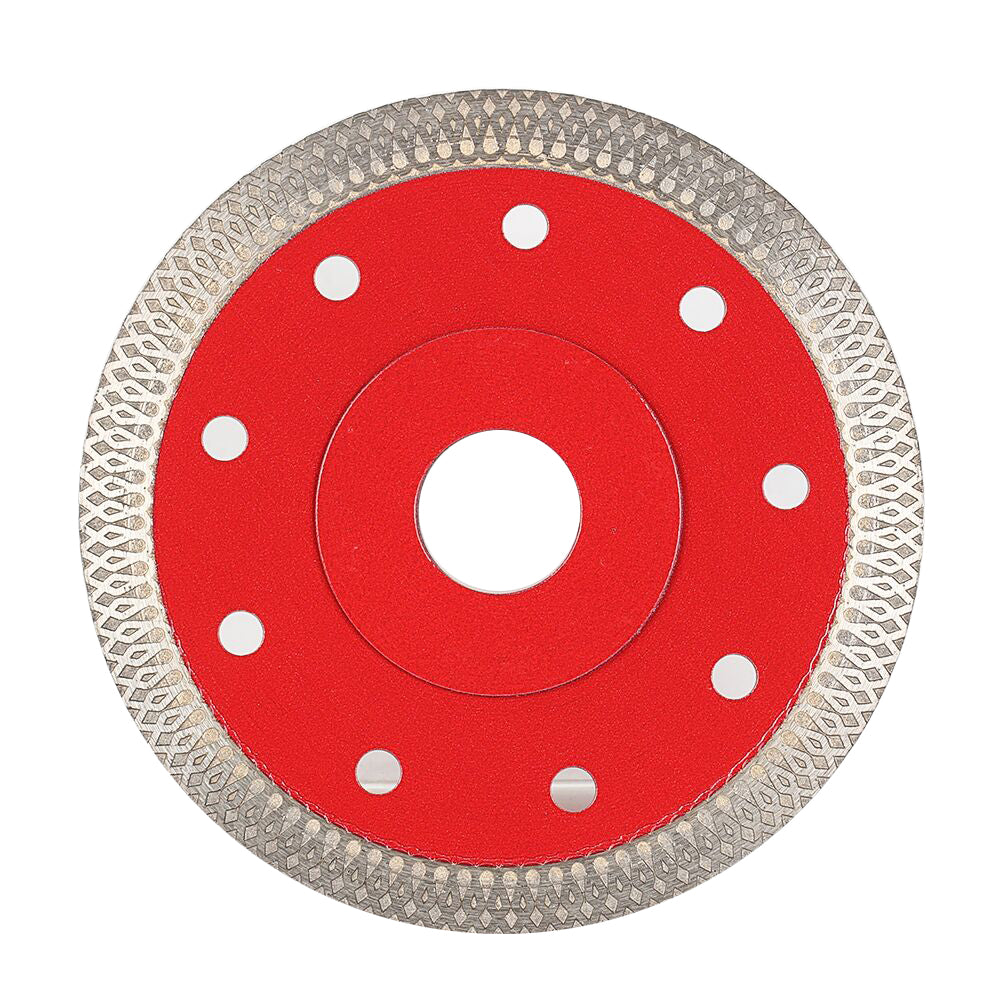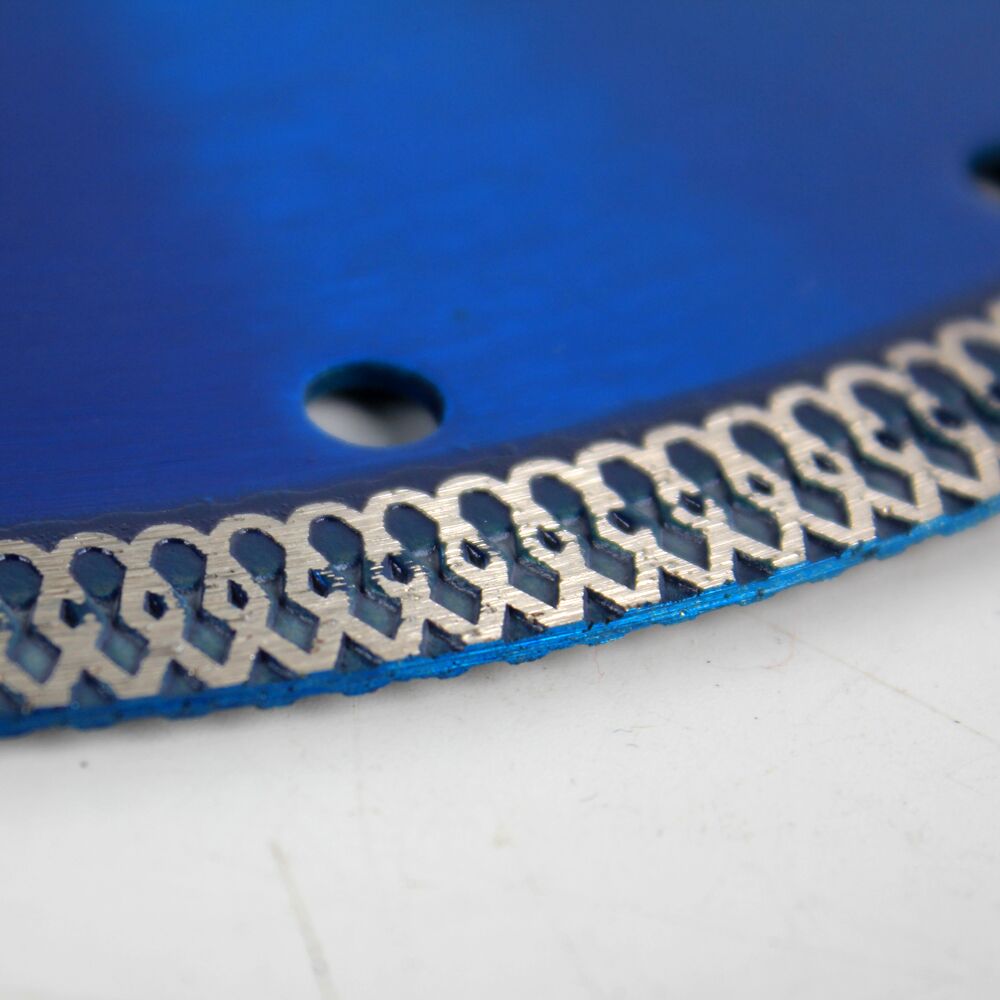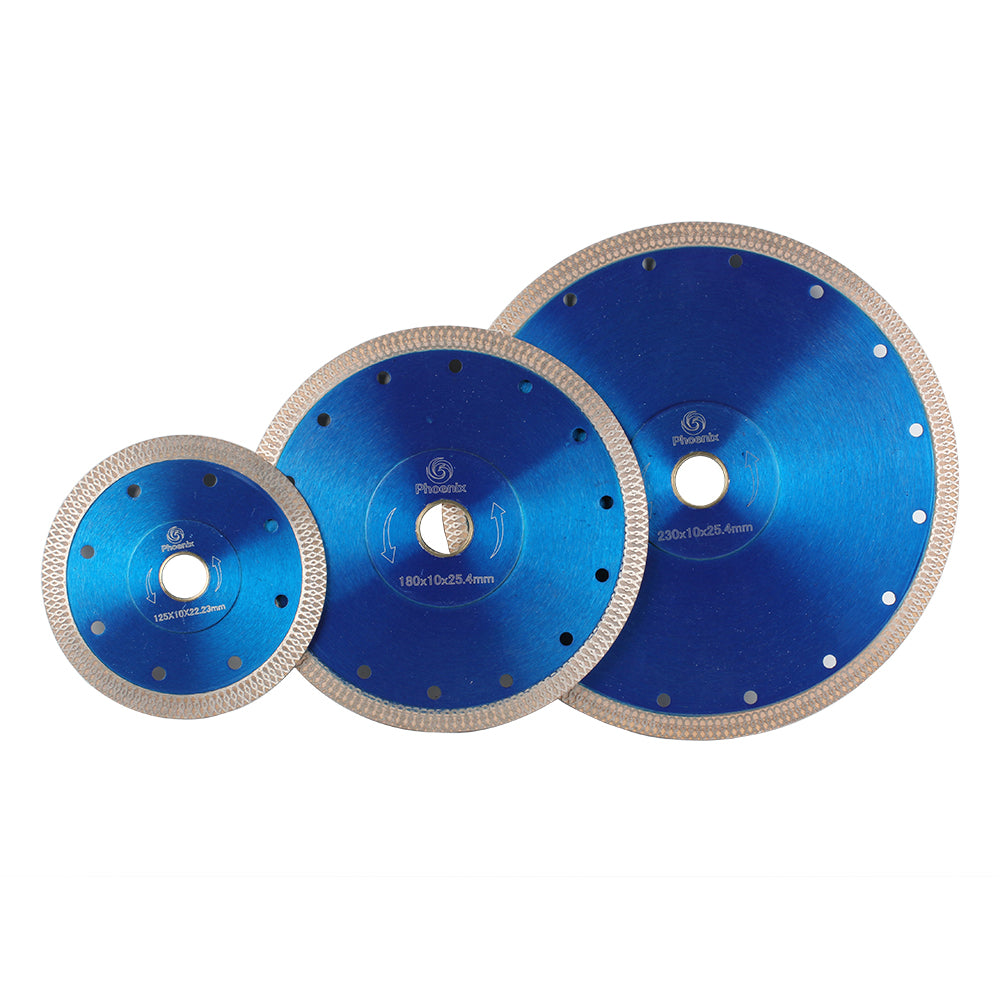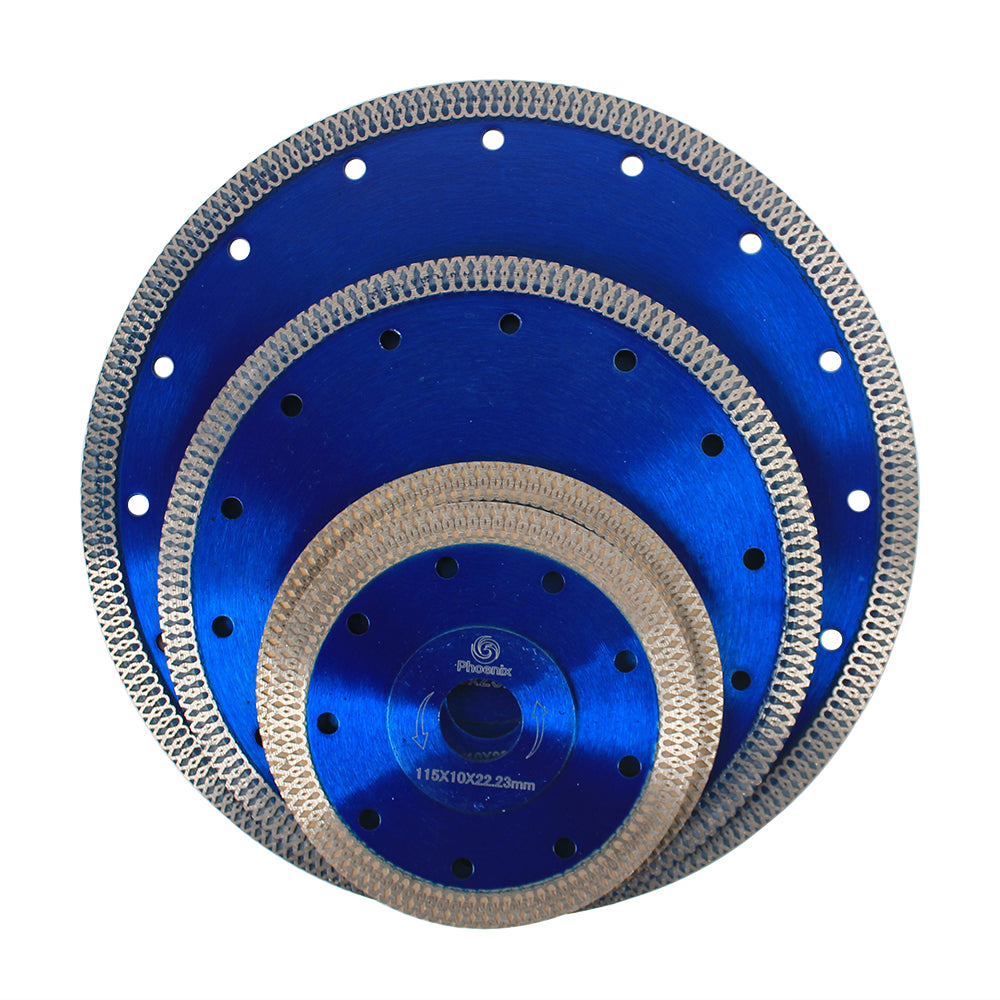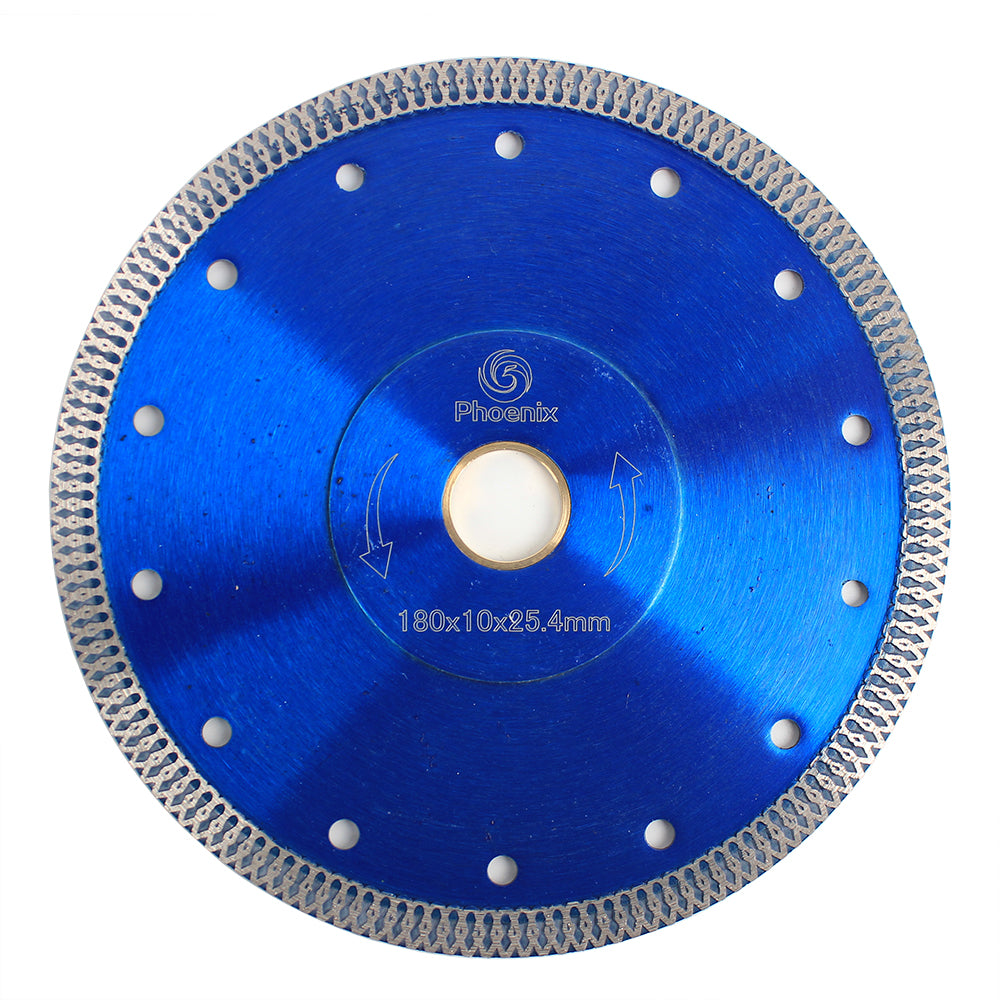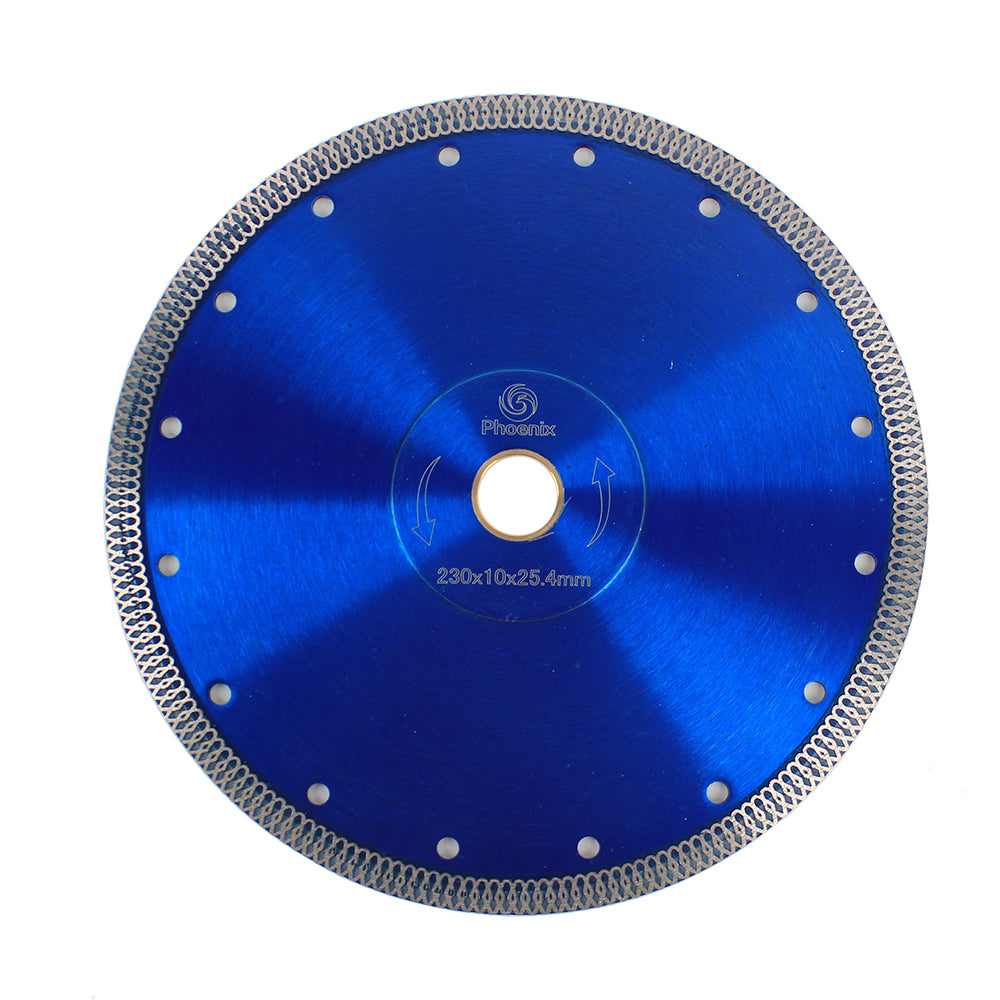 Raizi 4.5-10 inch Mesh Thin Diamond Cutting Blade for Porcelain Tile
---

4.5, 5 Inch Tile Cutting Disc | Diamond Saw Blade

Raizi 4.5/5 inch tile cutting discs are designed with cooling slots to use on ceramic and porcelain tile. High-performance X segment, hot-pressed diamond blade provides long life and enhanced material removal.

This tile saw blade fits on most of the angle grinders and wet cutters commonly found in the ceramic and construction industries. Raizi diamond cutting tools provide fast, smooth cutting in a variety of materials.

Diamond saw blades are cost-effective, long-lasting and provide consistent results without chipping. Universal for dry or wet cutting, two sides reinforced flange results in more security.

Specification:

Size: D115*22.23*10mm, D125*22.23*10mm.
Thread: 22.23 mm.
Usage: wet or dry.
Application: porcelain ceramic tile.