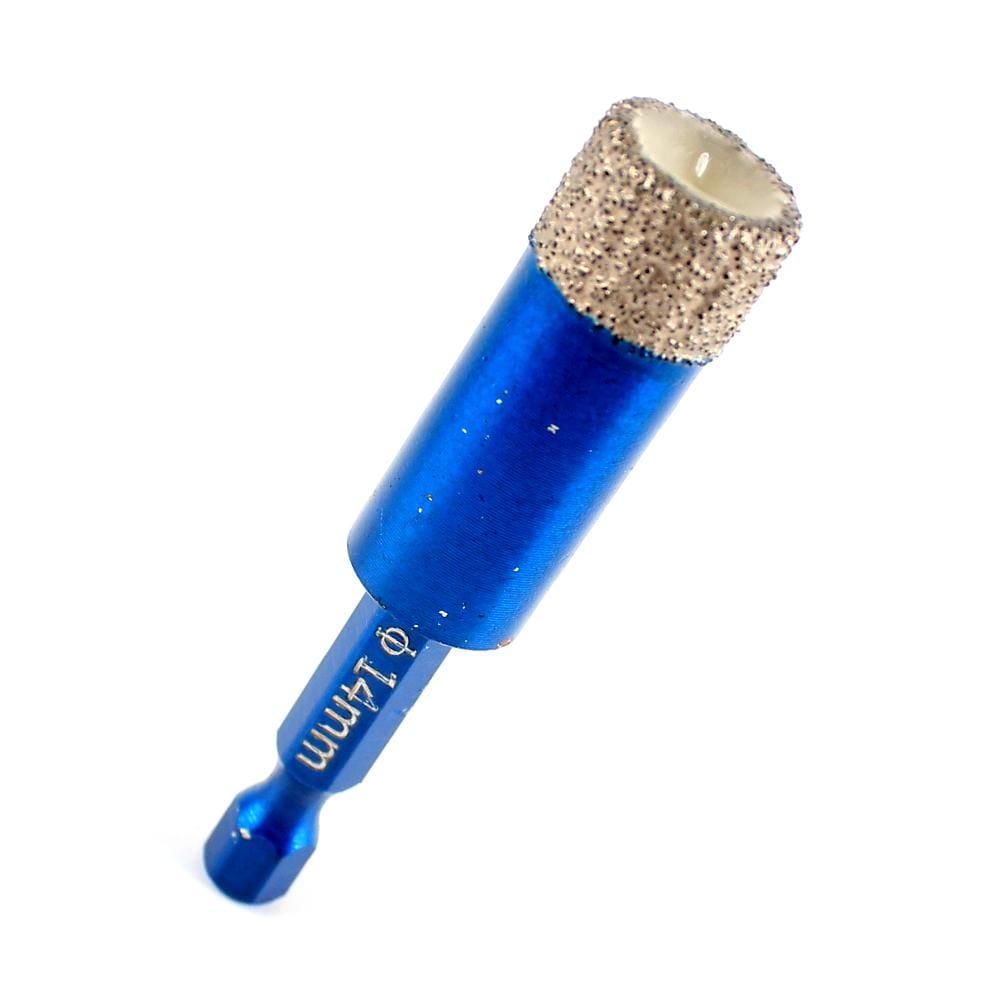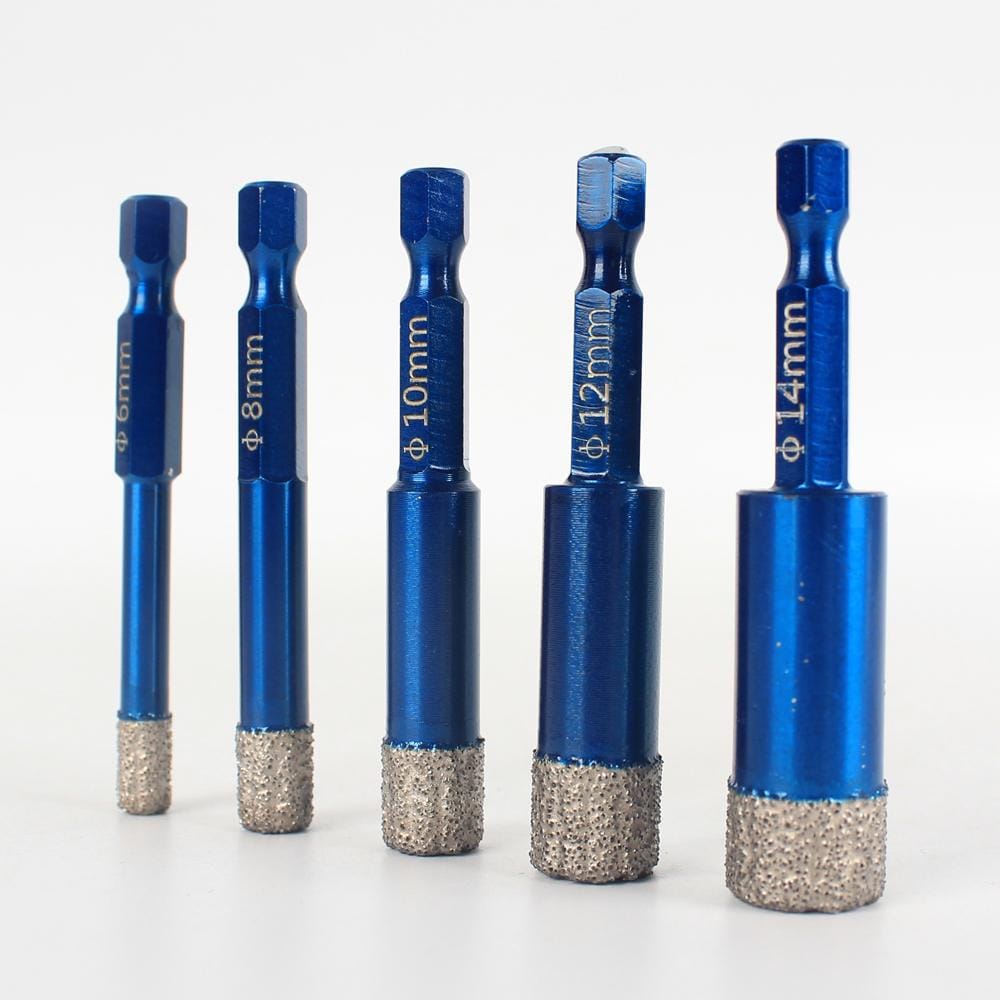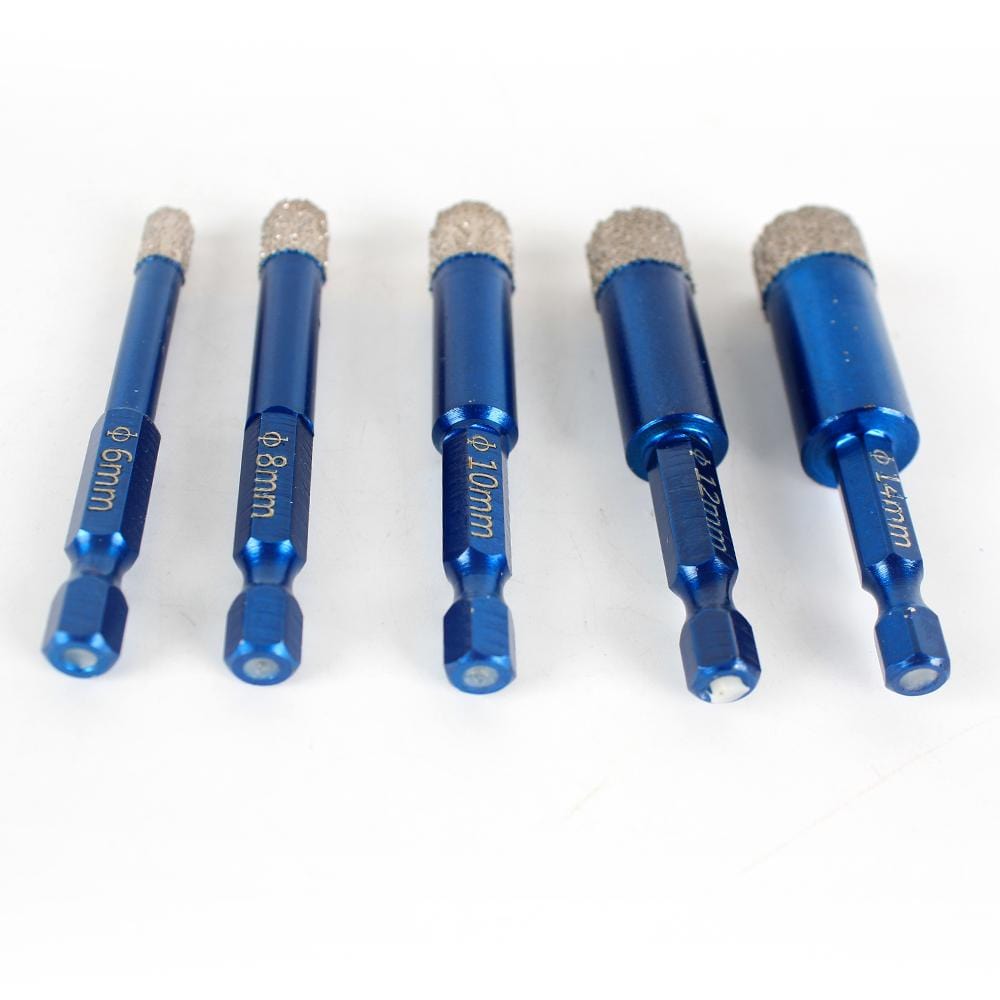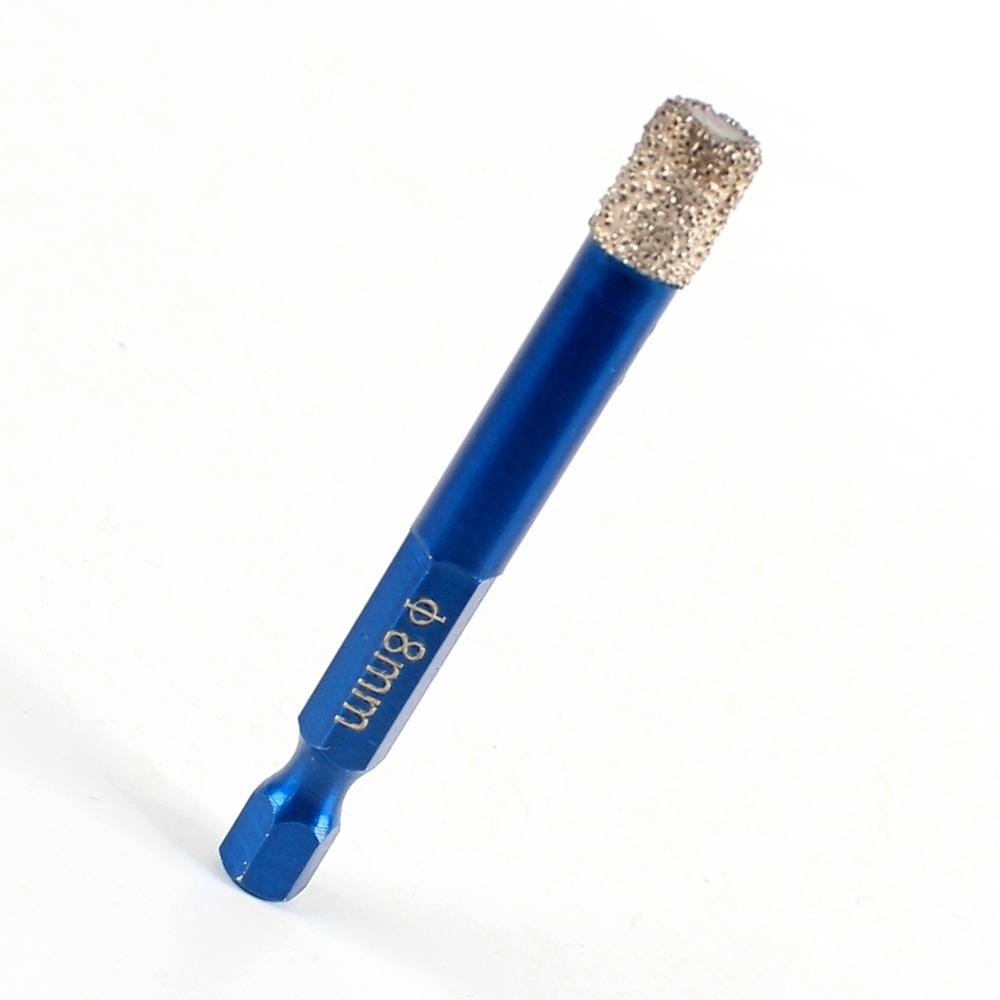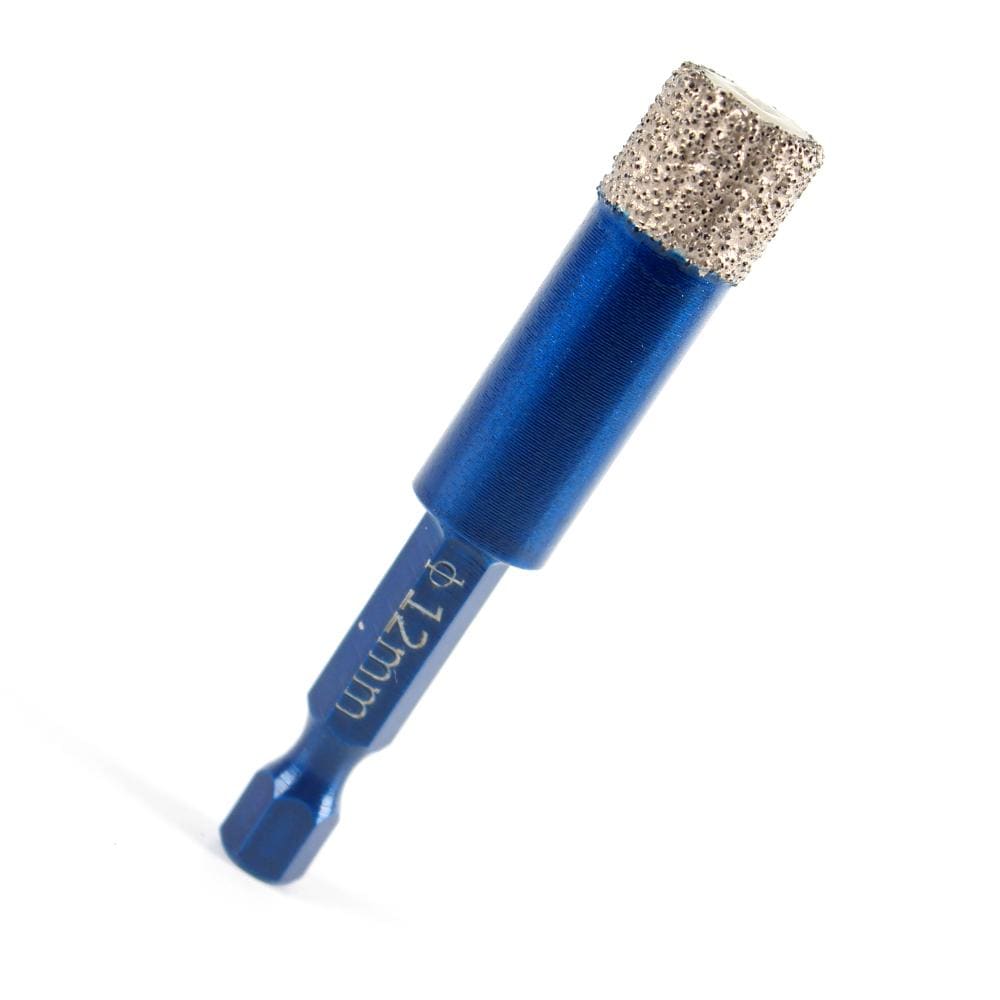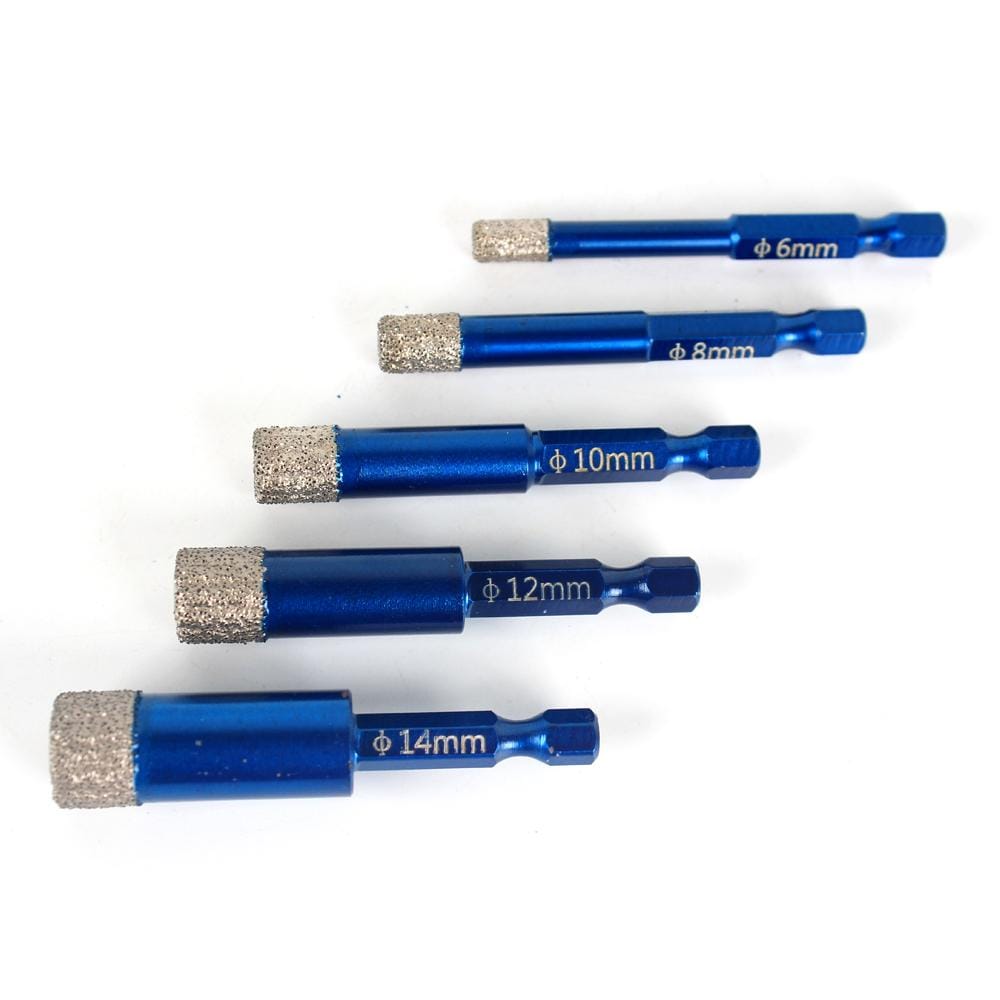 Raizi Vacuum Brazed Diamond Hole Saw Tile Drill Bits With 1/4" Shank
---

Raizi Vacuum Brazed Diamond Hole Saw Tile Drill Bit

Raizi vacuum brazed tile drill bits is designed for ceramic tiles, porcelain tiles, and other material such as marble, granite and concrete, which is magic diamond tool for DIY working. Raizi Ceramic Tile Drill Bit has comparable quality with RUBI.

In order to increase the resistance to temperature and friction, vacuum brazed technology is applied to these diamond ceramic tile drill bits. Wax inside the drill bit features cooling it during use the tile drill bit.


With 1/4" hexagonal shank connection, the ceramic drill bit can be used on any battery powered drills. Comes with bister package.

 

Specification:

1/4" Hexagon Shank connection

Dry Work Only

Average Life: 10-20 holes

Minimum Work Speed: 2600 rpm

Diamond Height: 10 mm
Machine: Power Drills
Application:

ceramic tiles, porcelain tiles, marble, granite and concrete

Bister Package

Note:

The average life of the tile drill bit depend on the type of material, thickness, proper cooling and user.

Confirm the suitable rotation speed and perform a slight orbital movement while drilling

Before futher drilling, we must ensure that the drilling bit is clean and free of any obstruction.