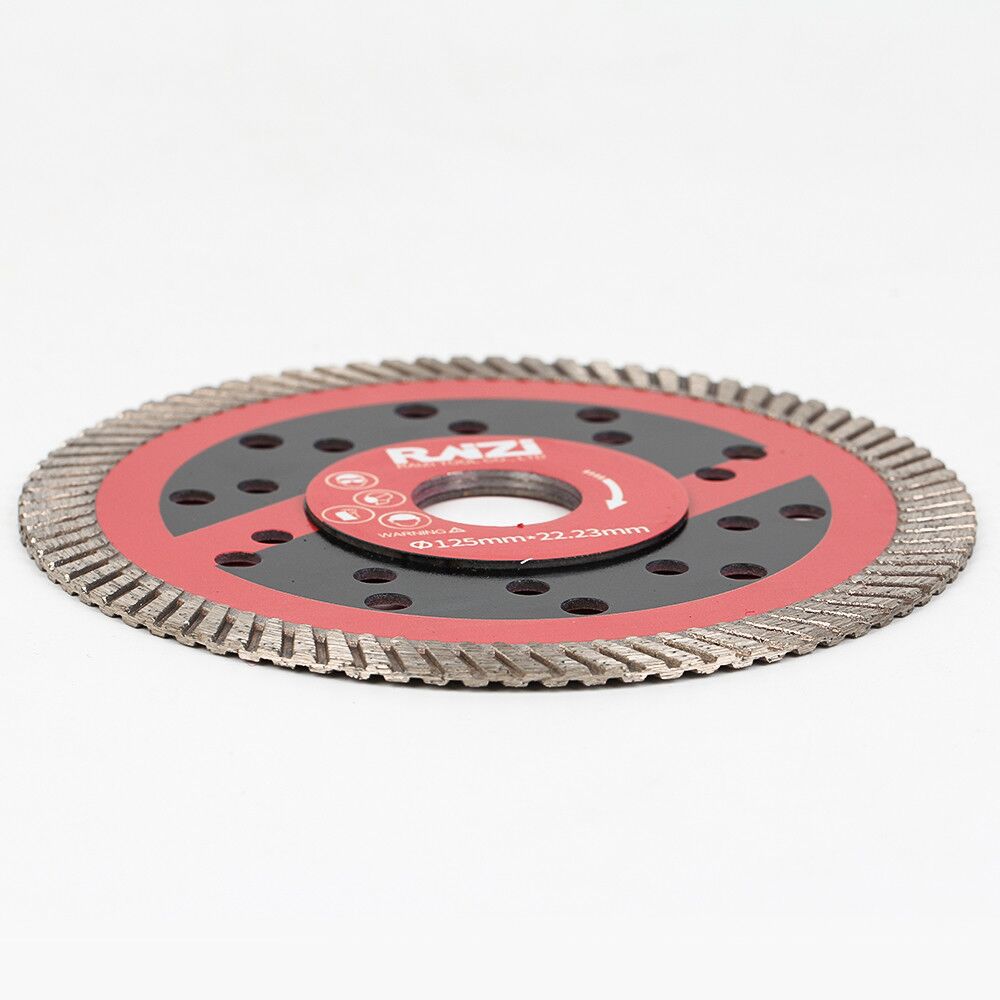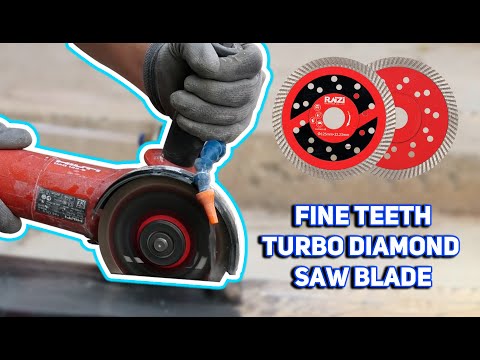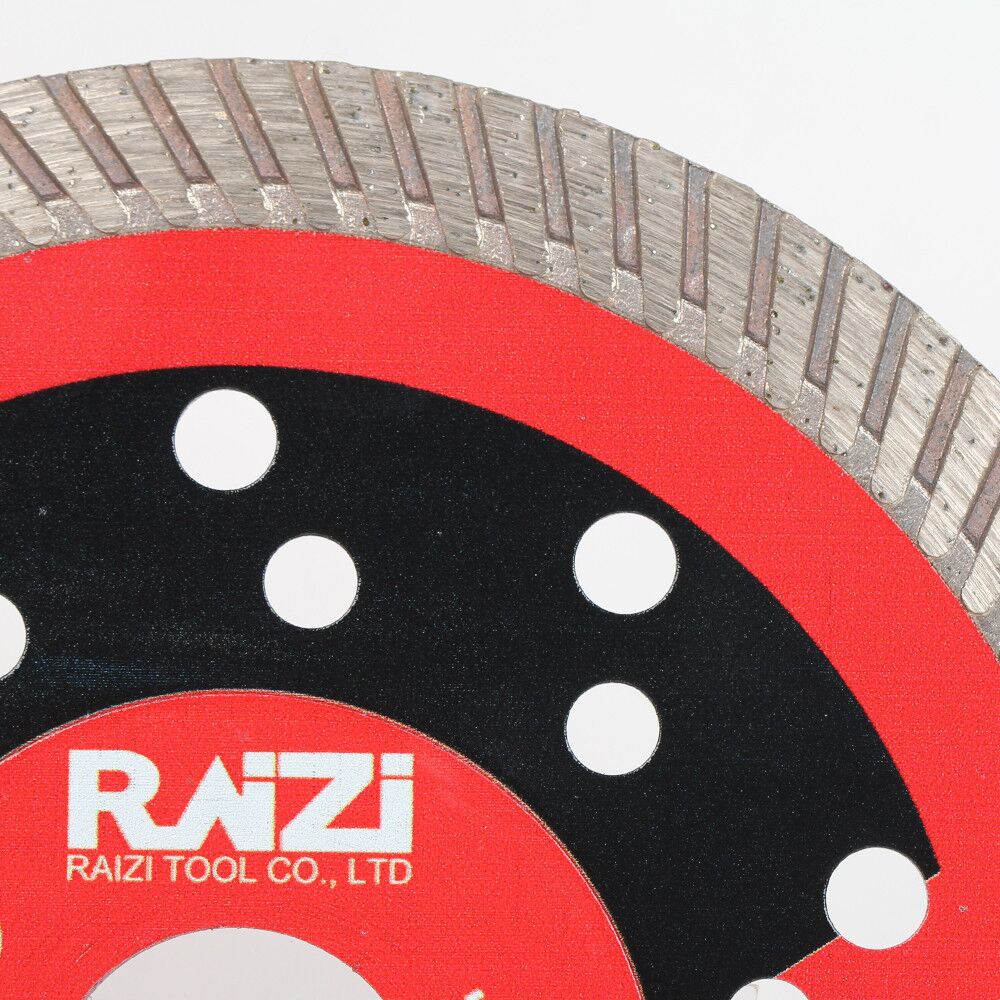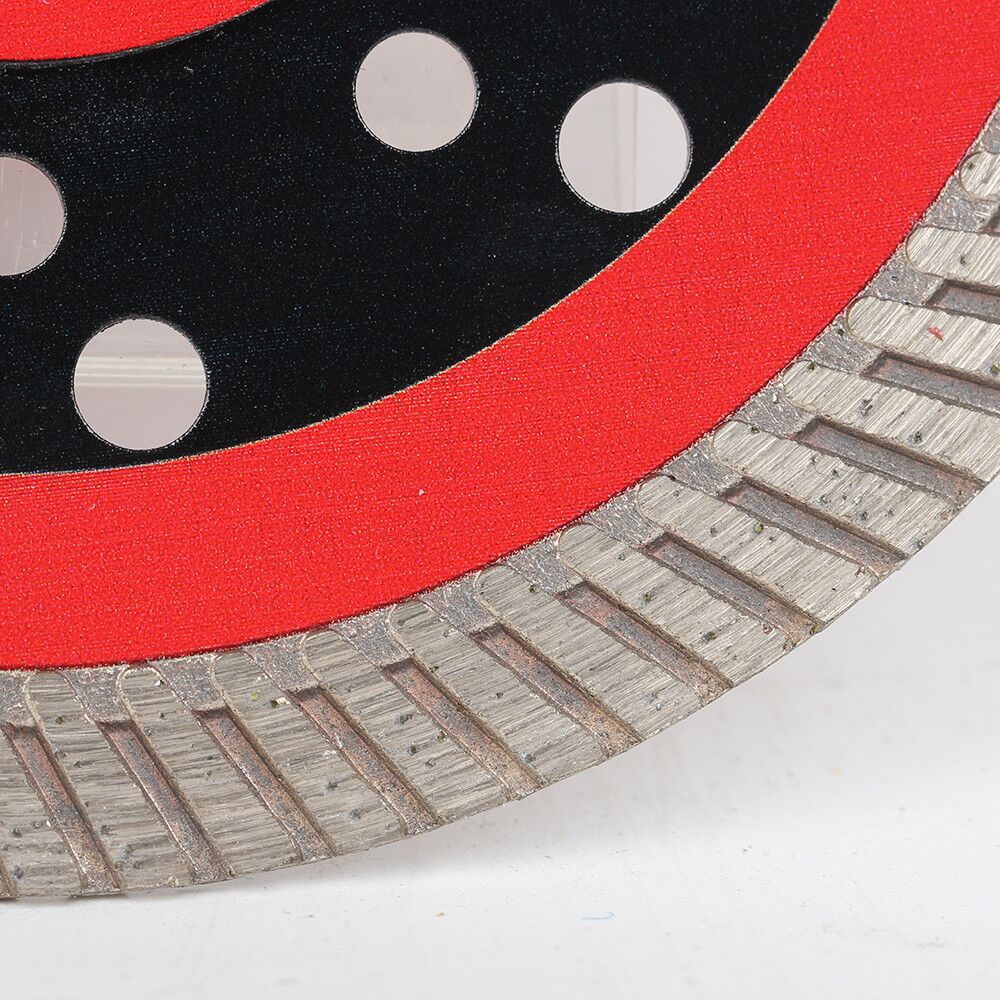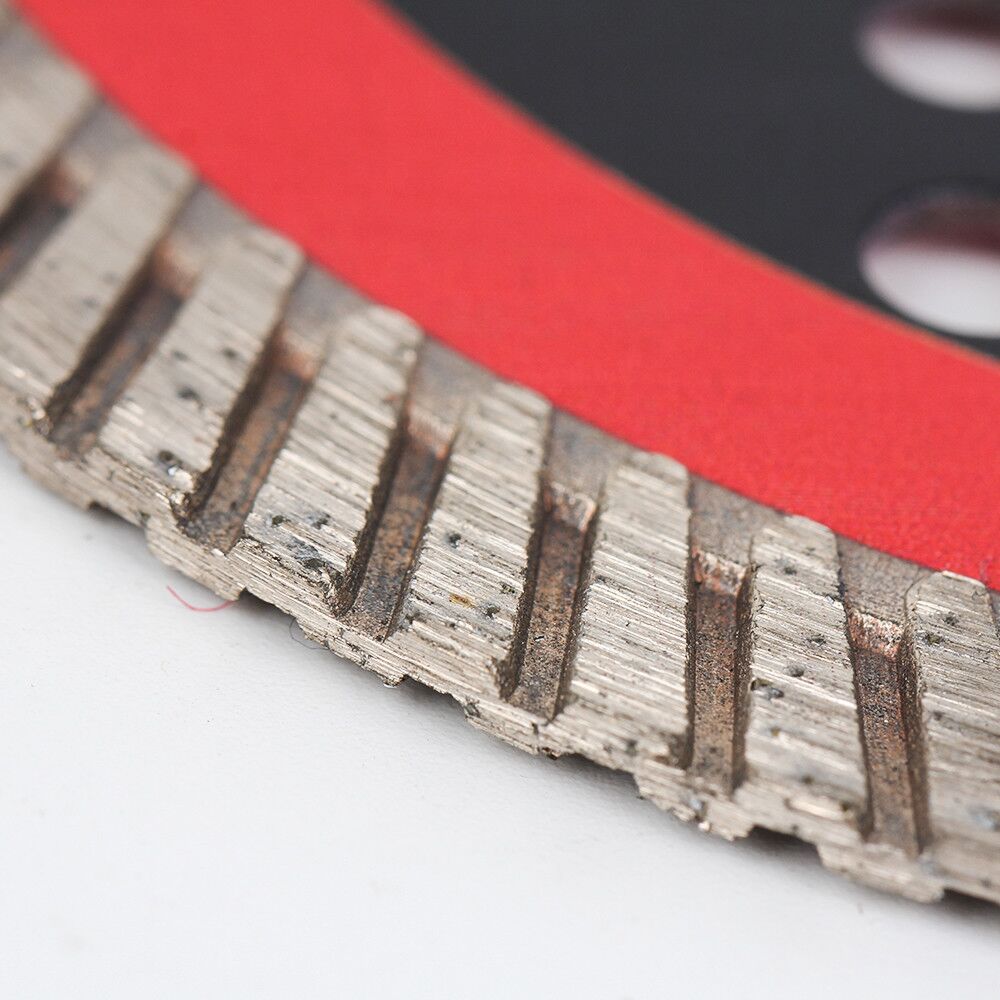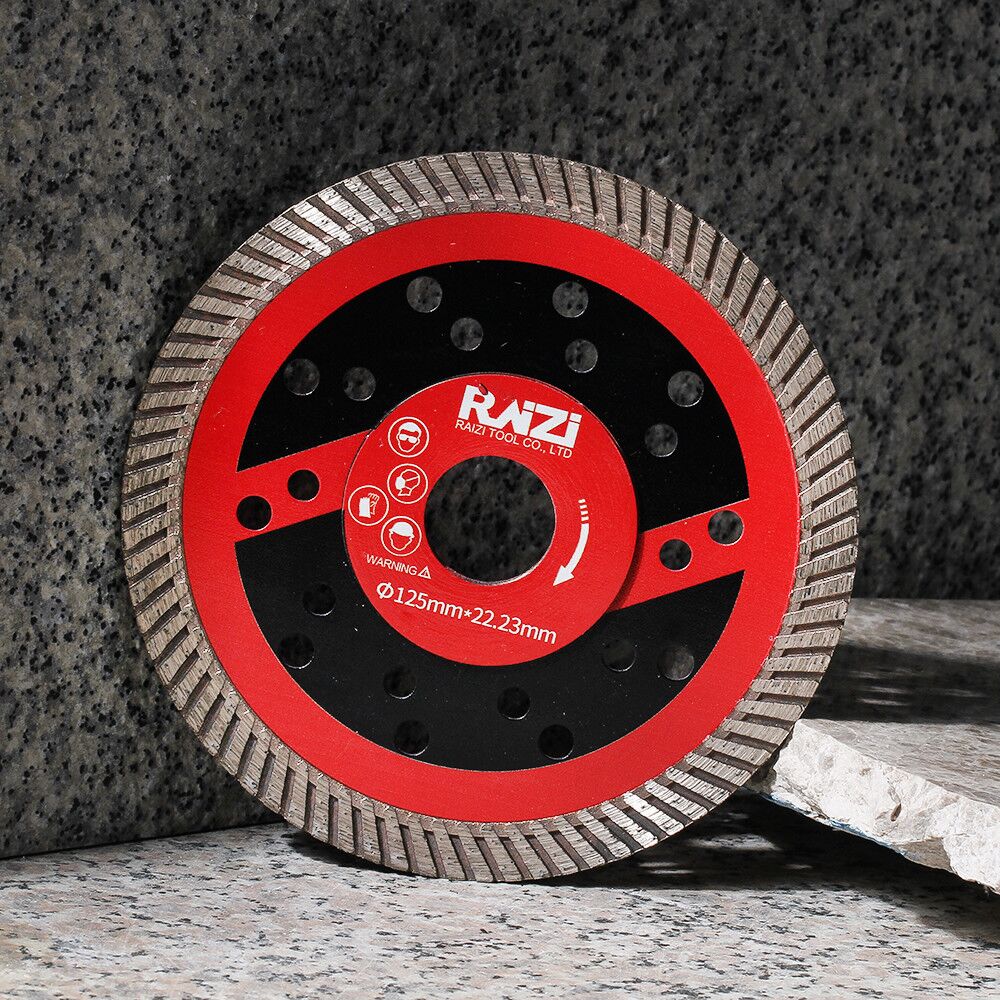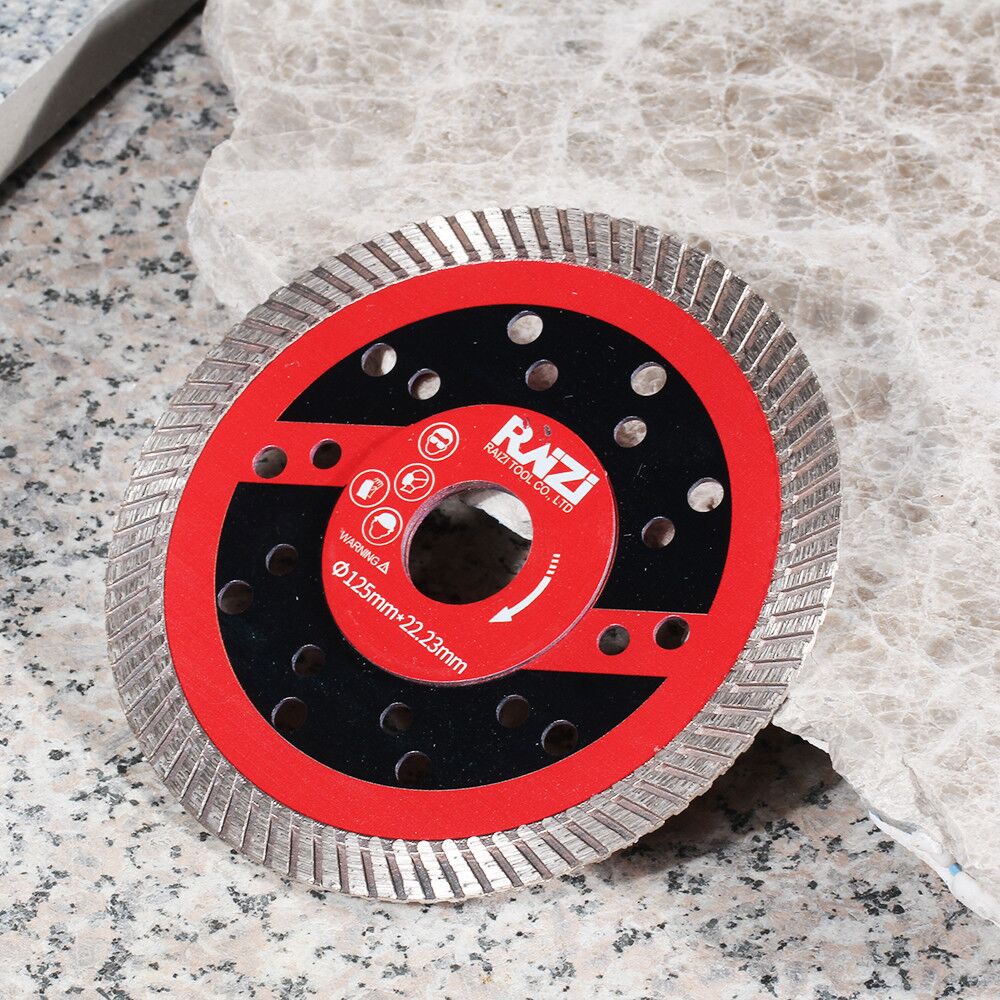 Raizi 5,6 inch Fine Teeth Turbo Diamond Saw Blade for Granite and Concrete
---

Raizi fine teeth turbo diamond saw blade is perfect for fast cutting on hard stones like granite, concrete and sandstone.
The size of 5"/125mm and 6"/150mm is available, and the rim height is 10mm. And the arbor id 7/8"-5/8".
Its premium diamond particles embedded in the turbo rims allow the blade to bite deep and fast in hard materials without excessive chippings.
The blade has plenty of cooling holes in the body to reduce the heat generated during processing. Those holes together with the reinforced blade core serve as a guarantee of a longer life of the blade.
Both wet and dry applications are available.