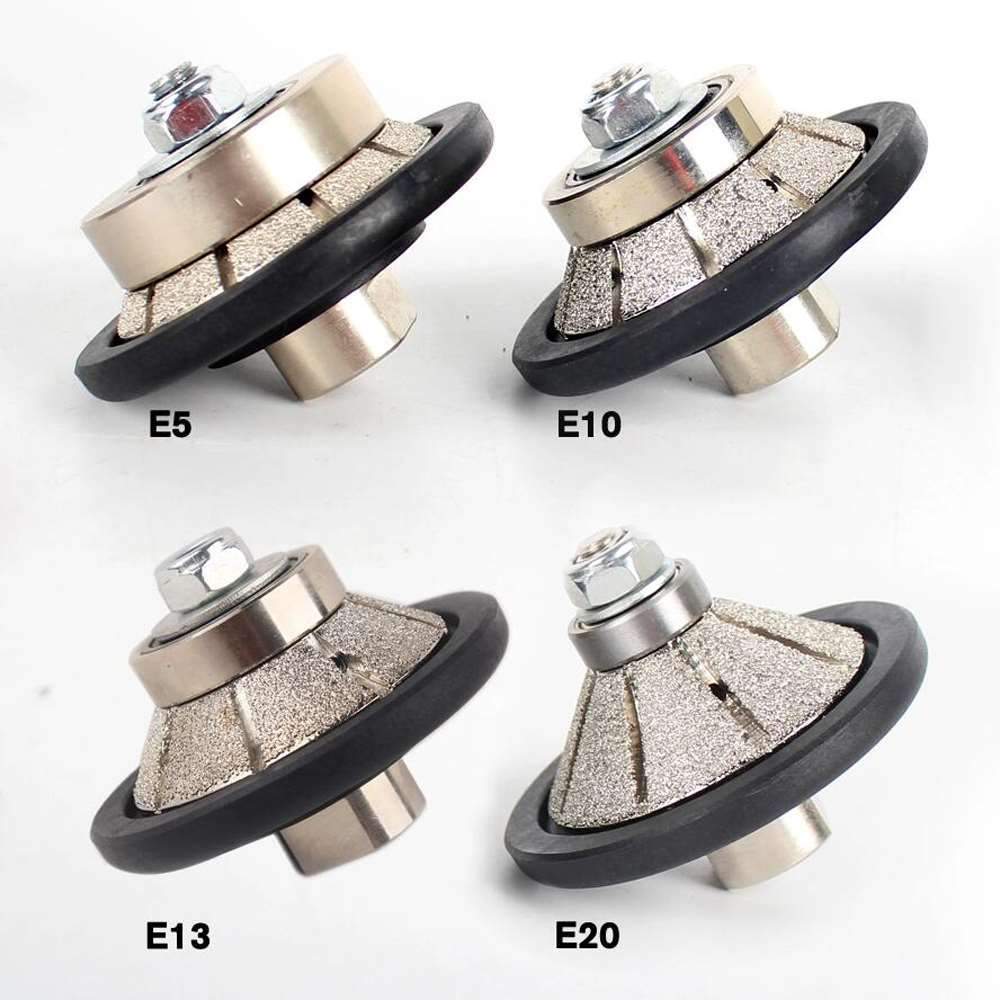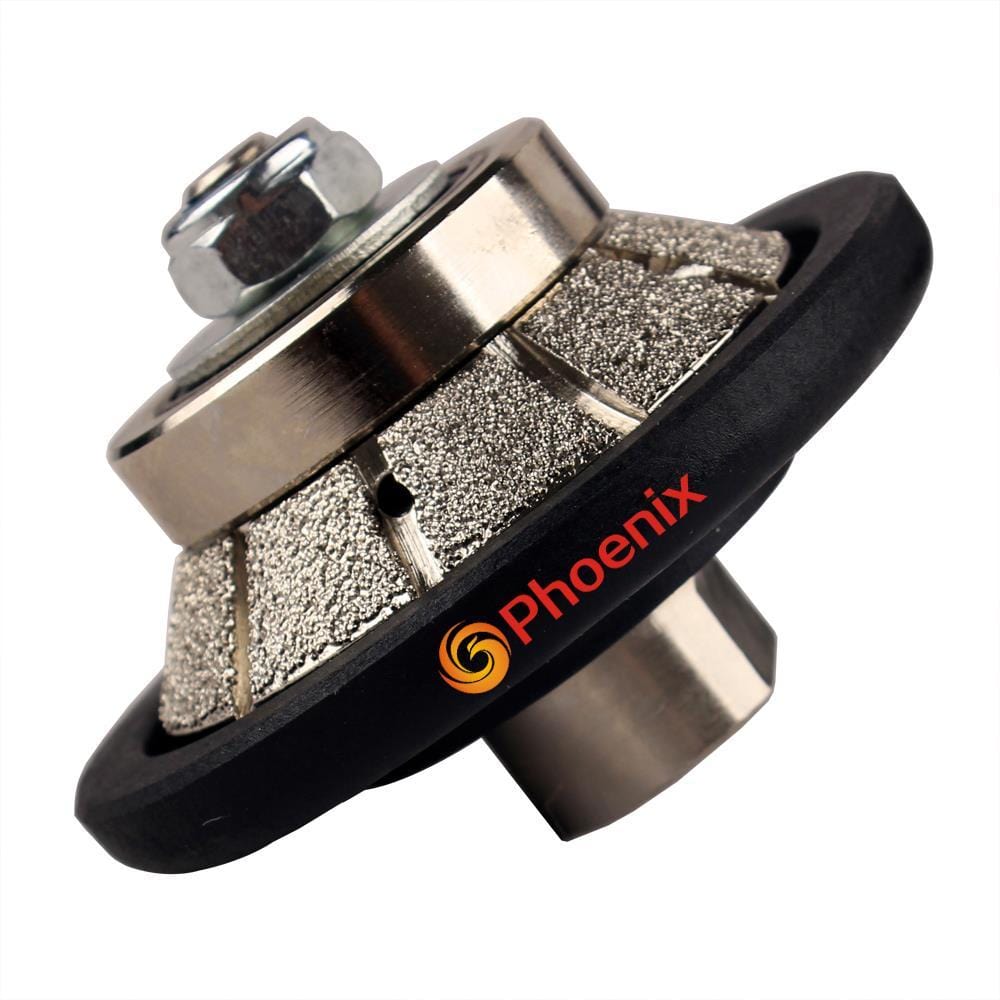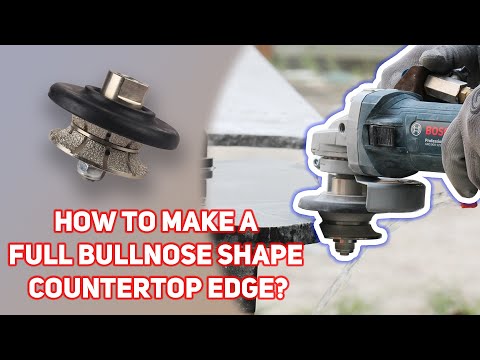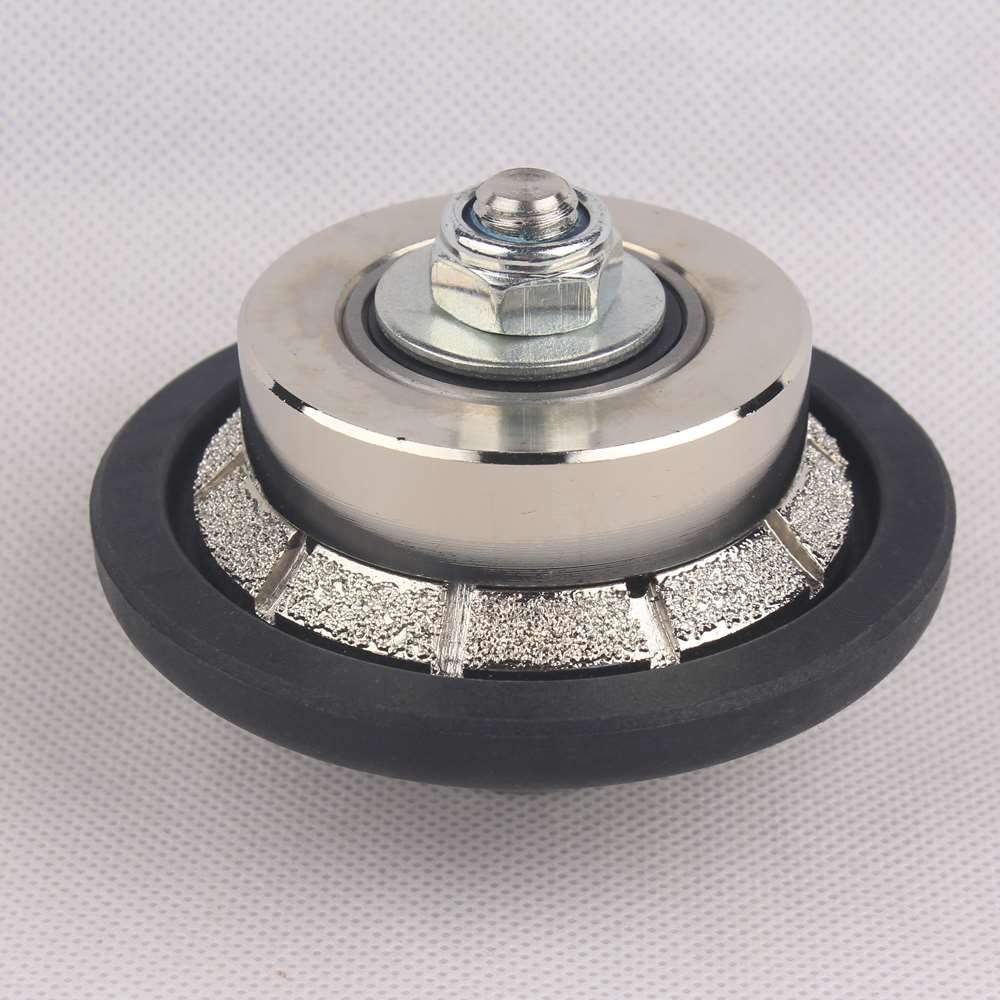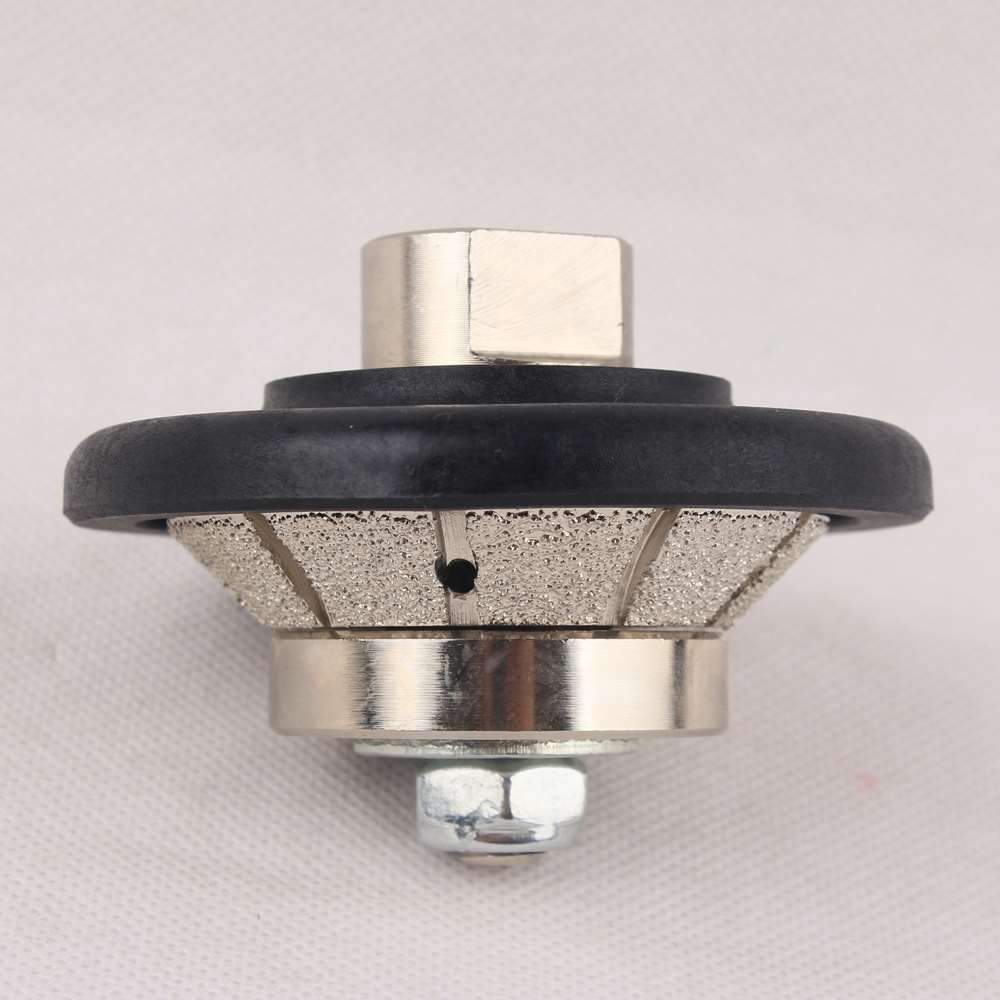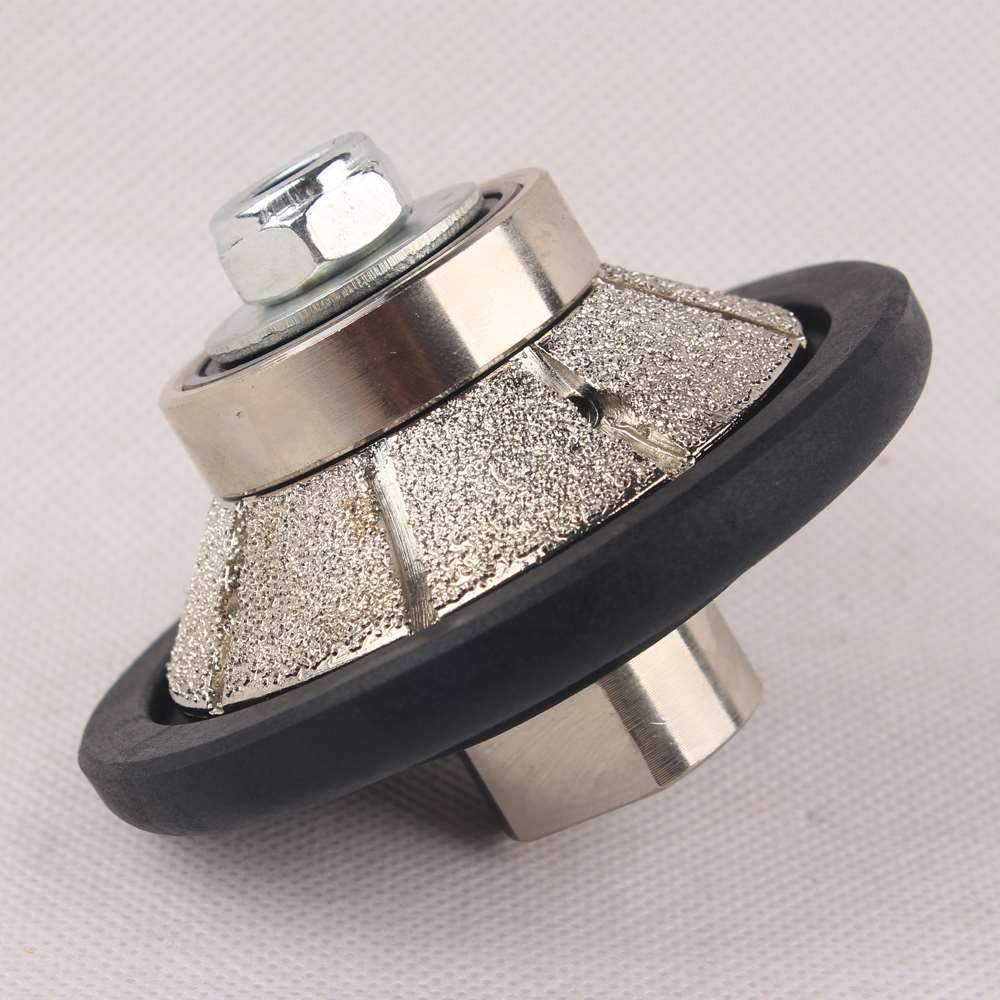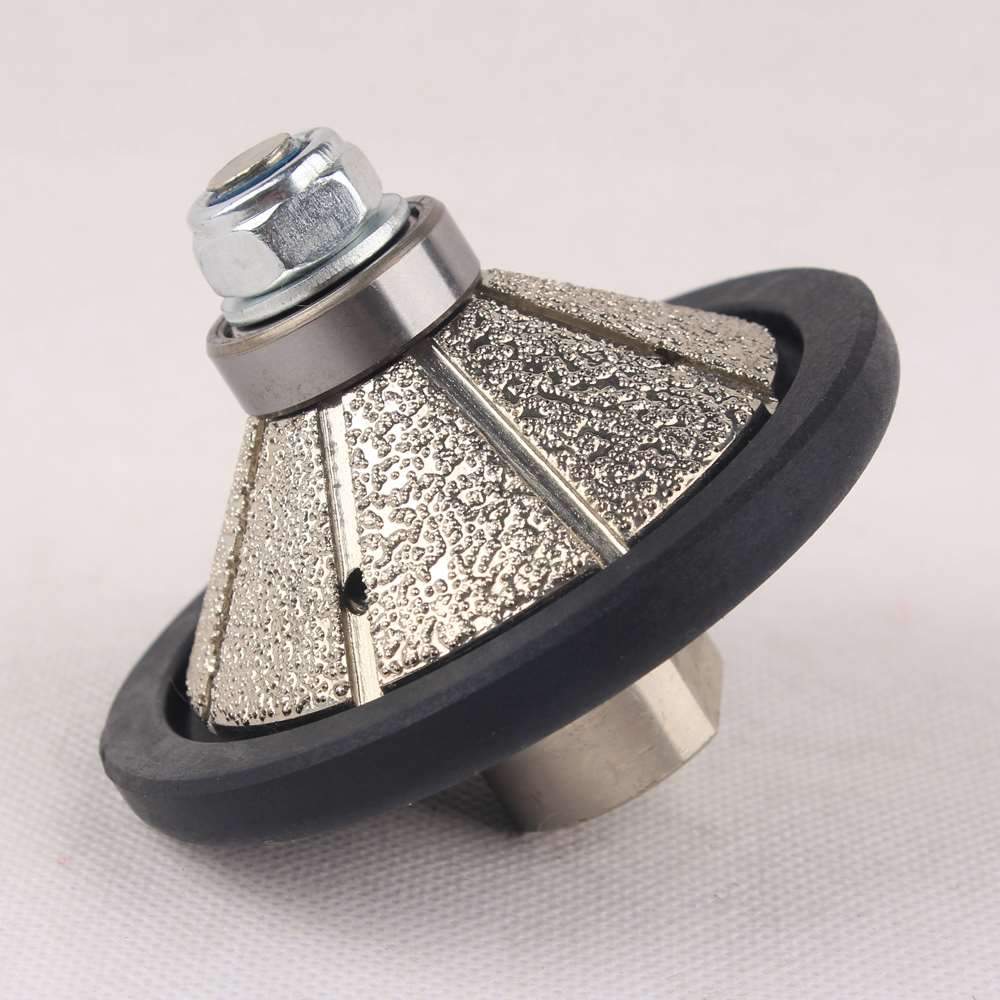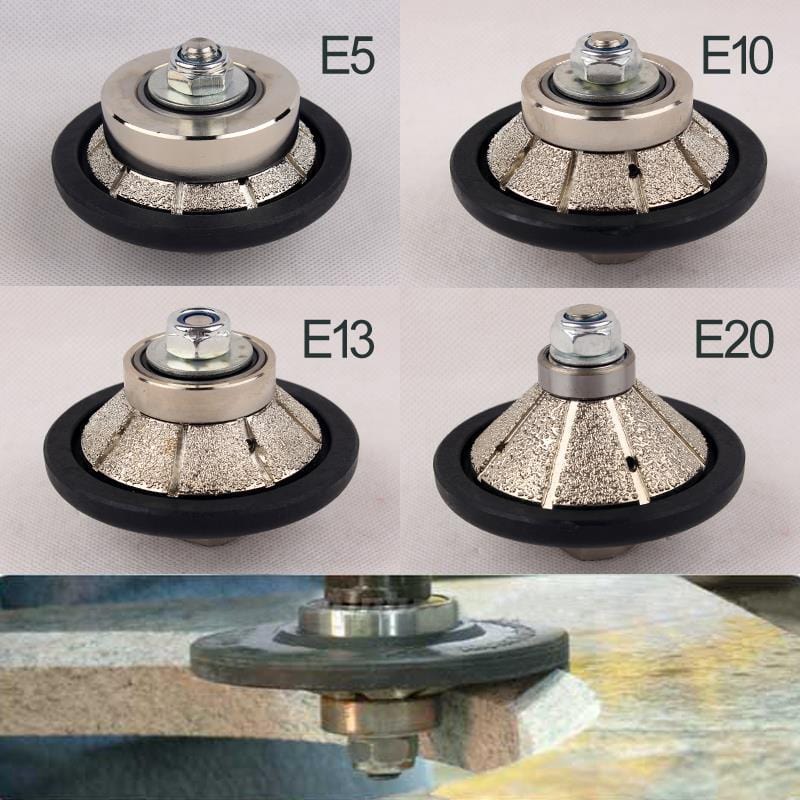 Raizi Bevel Diamond Granite Profile Wheel For Angle Grinder
---

Bevel Diamond Granite Profile Wheel For Angle Grinder

Raizi Bevel Diamond Granite Profile Wheel is designed for  Granite, Engineered Stone, Porcelain, Marble and Limestone countertop edge finishing. As a hand profiler router bit, the Granite profile wheel can be used on any angle grinder.

Speciafition:

Type: 3/16 inch (E5), 3/8 inch (E10), 1/2 inch (E13), 3/4 inch (E20)
Thread: M 14; 5/8"-11
Usage: dry or wet
Application: Granite,Quartz/Engineered Stone, Concrete, Porcelain
Cut fast and long lasting with internal water feed.