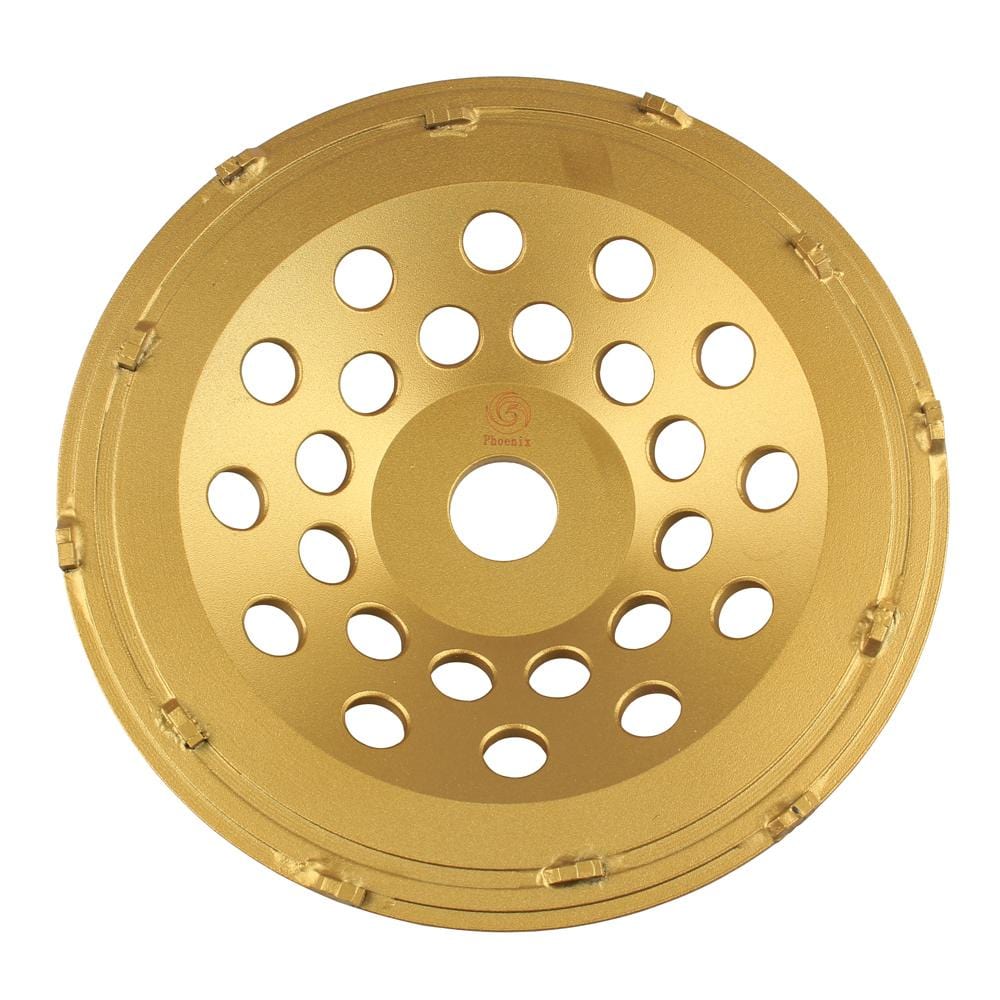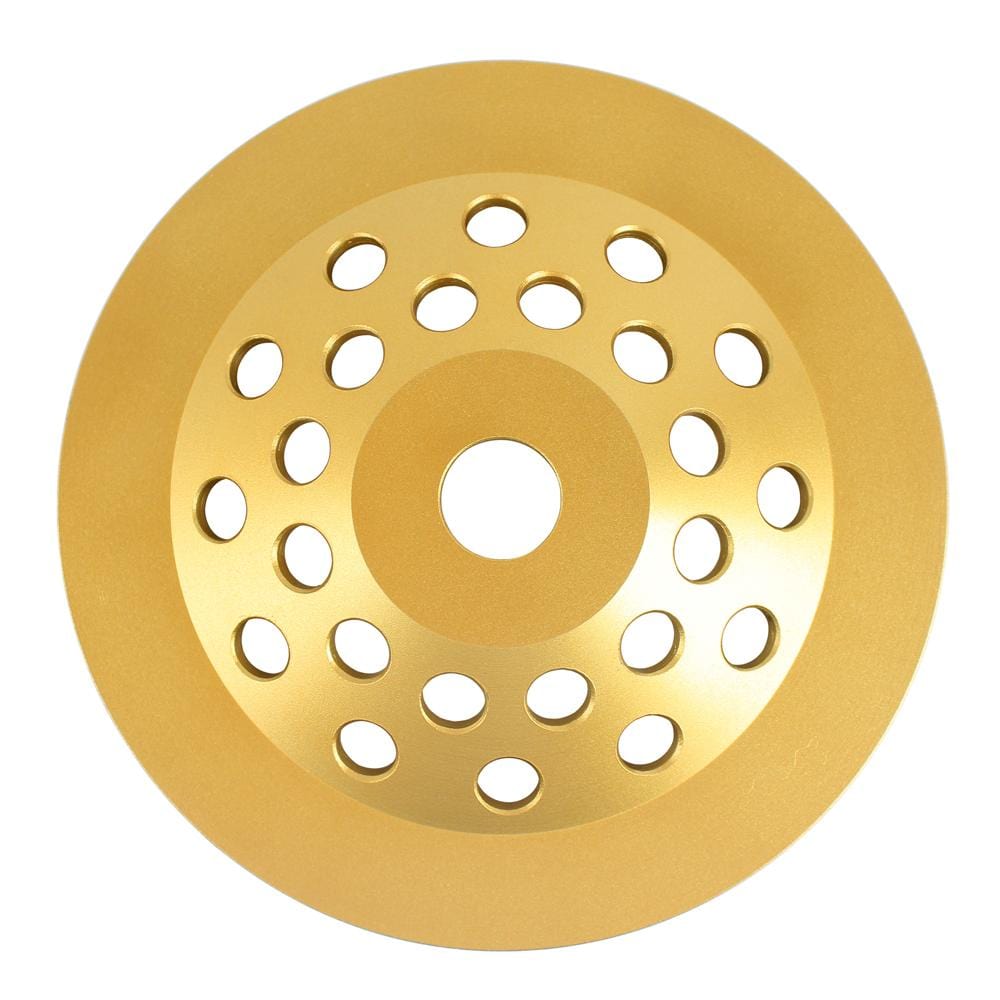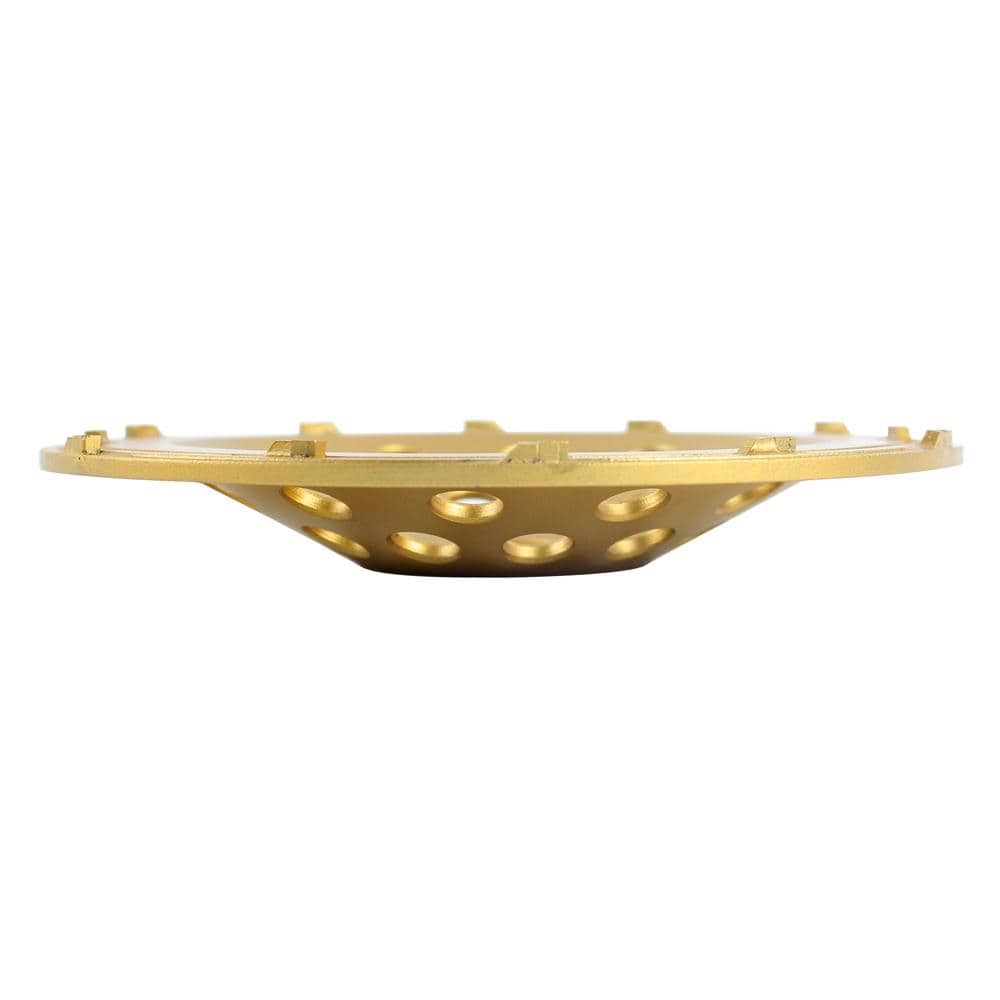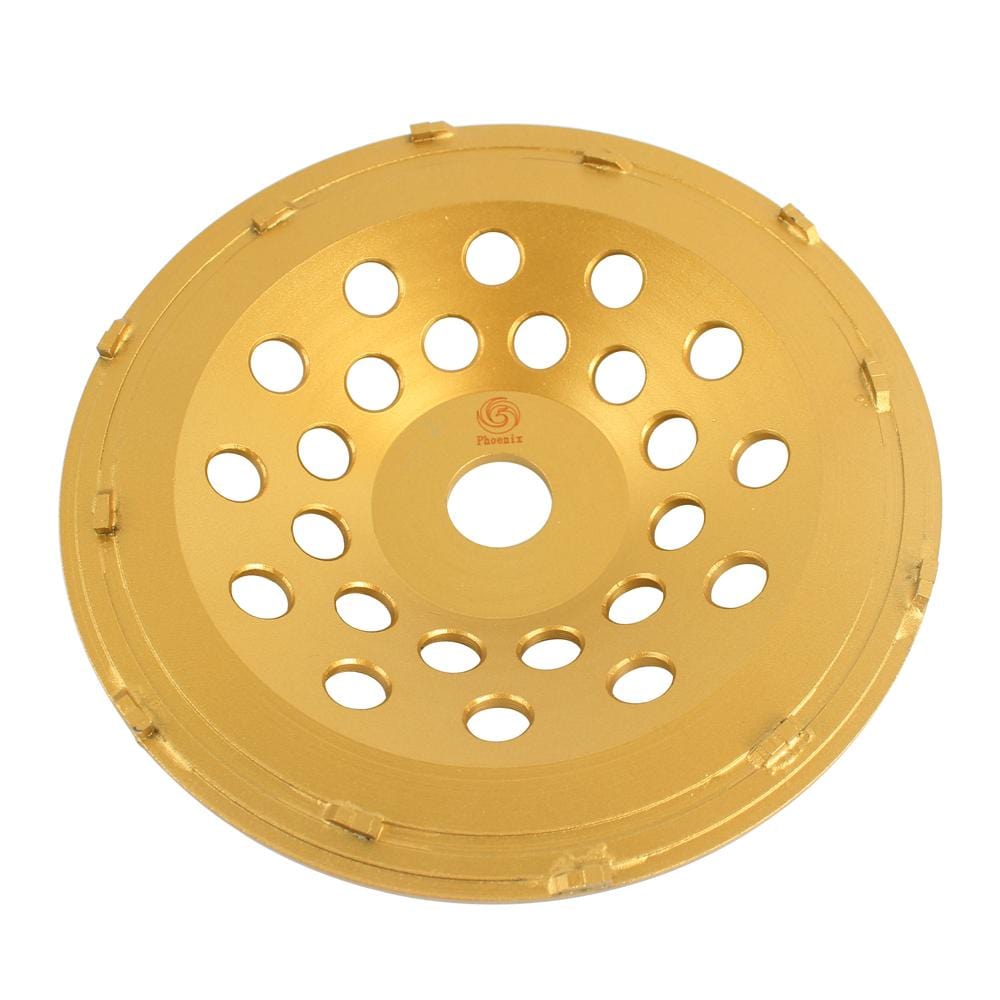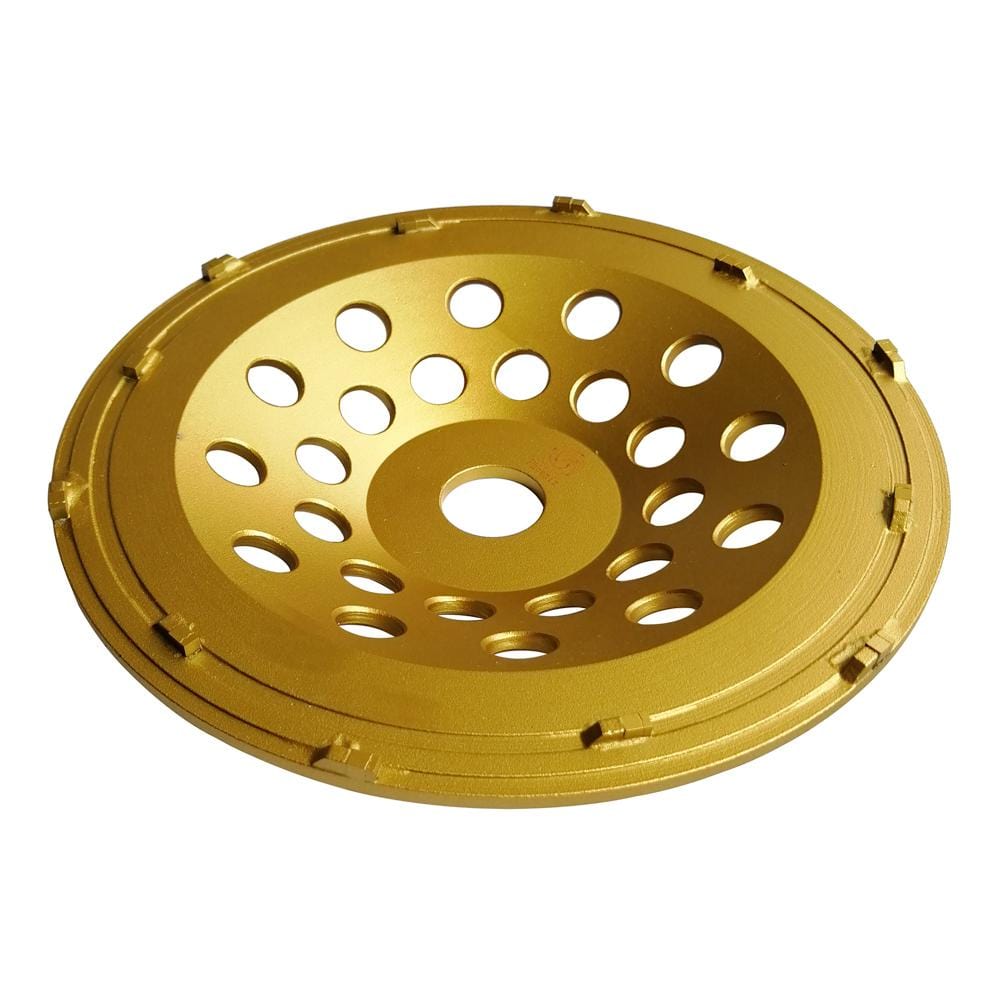 Raizi 7" Diamond PCD Grinding Cup Wheel For Coating removal
---

7" Diamond PCD Cup Wheel 

Raizi PCD cup wheels are designed for fast removal of paint, urethene, epoxy, adhesives and residues. They are more aggressive and longer lasting than conventional diamond cup wheels.

There are 12 pcd segments on the cup wheel and the arbor hole is 22 mm.we can provide different size and different connection type for you,

So if you need to order a special size, please contact us.

Specification:

Great for removing surface coatings including epoxies, mastic and glue.
Will not load up or smear the coating like a diamond cup wheel.
The PCD segment scrapes and rips the coating from the surface.
Can be used wet or dry.
Re-designed with larger and stronger PCDs.
Re-designed PCD shape to prevent from falling off during high speed grinding.